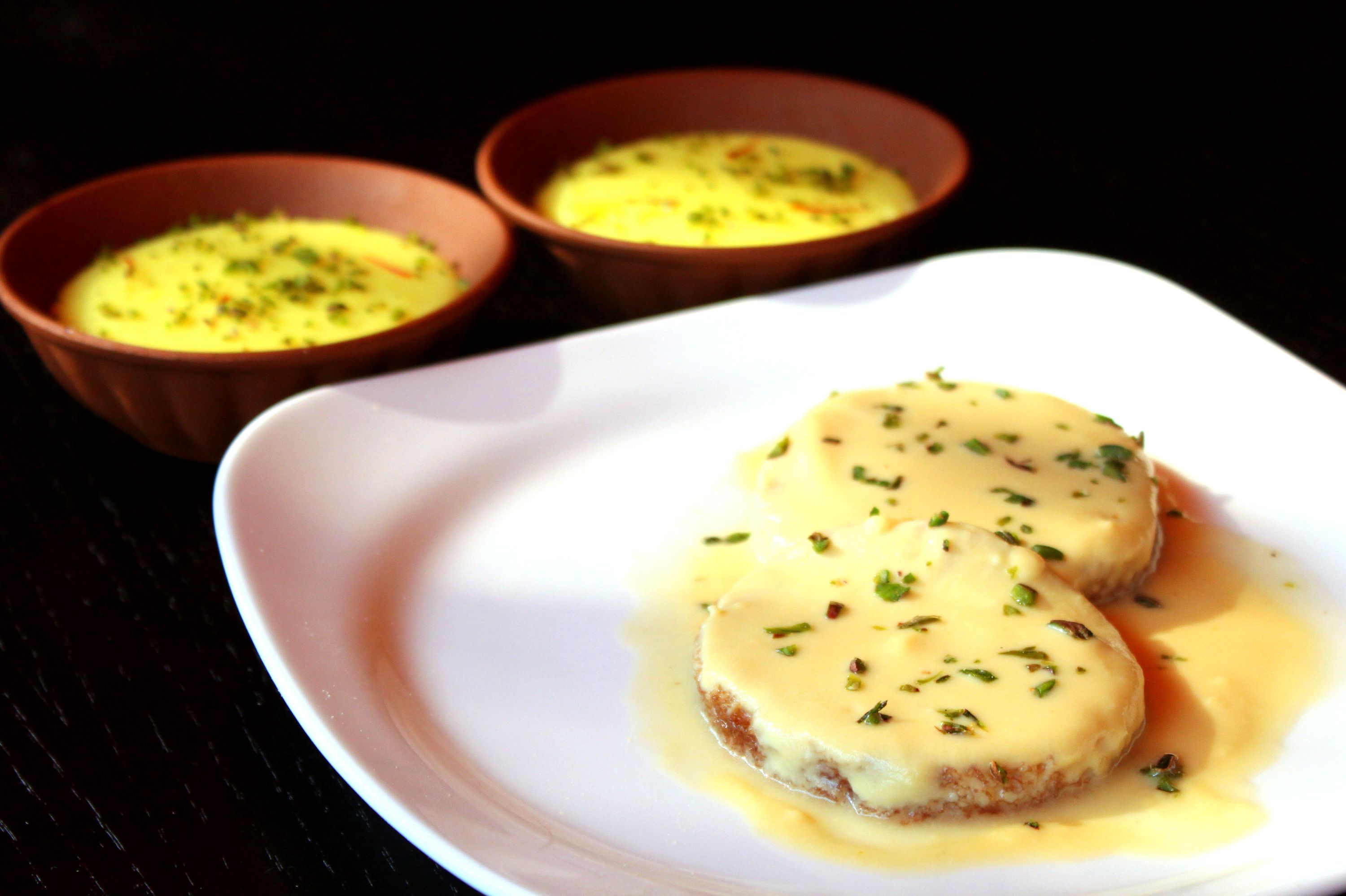 Shahi Tukda is a rich Indian dessert relished by all. You can make this for your family or friends get together for a royal treat to  their taste buds .
Ghee                                                    3 tbsp




Bread slices                                          

    2-3

Milk                                                        

 1/2 cup

Sugar                                                      

   2 tablespoon

Saffron                                                   

    1/4th pinch      

Pistachios                                              

    1-1/2 teaspoon

Nuts (almonds and cashews each)                1 tablespoon
    Method:
1.      Place pan on the gas.
2.      Add ghee into it and fry the sliced bread till it become golden brown.
3.      Take another pan and add milk, sugar and saffron and keep moving the mixture time to time till it becomes thick while keeping a medium flame.
4.      When the mixture becomes thick add pistachios and nuts into the mixture.
5.      Now put the fried bread in a plate (or your crystal bowl) and pour the milk mixture on the top of the bread.
6.      Garnish with nuts.
Recipe and photo provided by Trolleys, Khan Market