Try this recipe of strawberry and vanilla parfait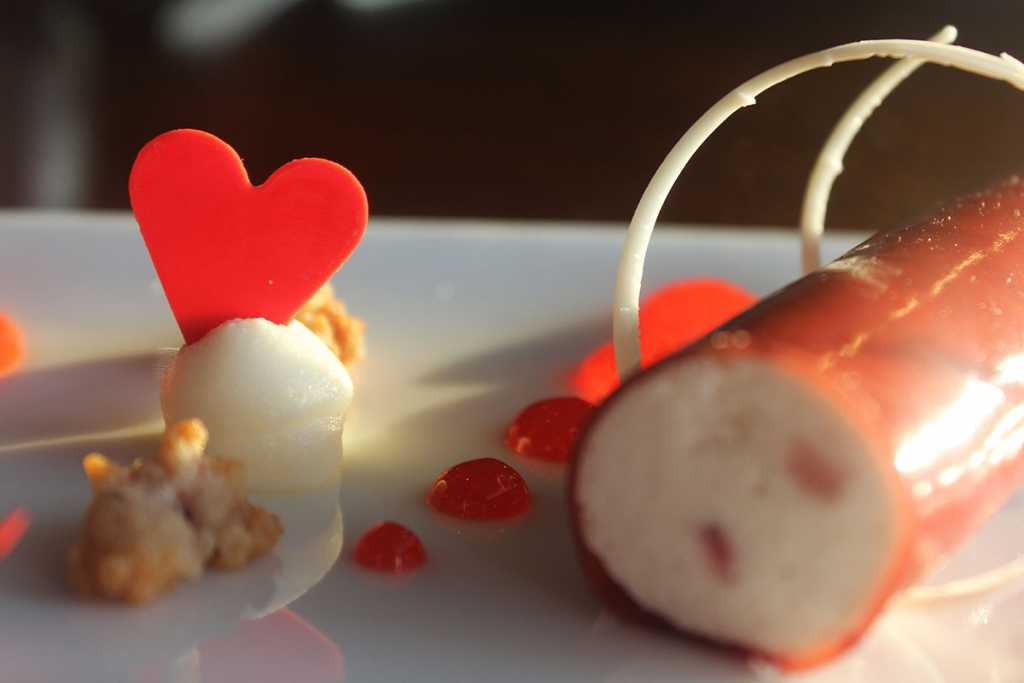 Make this ever classy dessert and surprise your loved ones with this beautiful strawberry dessert.
Vanilla parfait
190gm caster sugar
5 no egg yolks
250ml double cream
2 vanilla pods
To make the parfait, heat the sugar and water in a small saucepan. While the sugar is cooking begin to whisk the egg yolks on a mixer, when the sugar reaches 121°C pour the sugar onto the yolks and continue to whisk until the mixture is room temperature
Gently whip the double cream with the vanilla then fold into the egg and sugar. Leave to cool in the fridge. Once cold roll the parfait mix in Clingfilm to form cylinders about 3.5cm in size. Transfer to the freezer
Strawberry gel
500ml strawberry purée
3 sprigs mint
5 gm agar agar
For the strawberry gel, warm the strawberry purée, add the mint then infuse for 1 hour. Pass through a sieve into a clean pan then add the agar and heat to 72°C. Pour onto a tray and set in the fridge. Once set blitz in a blender and pass through a fine sieve
Strawberry crumble
50gm butter
50gm flour
50gm ground almonds
50gm caster sugar
50gm brown sugar
10gm chopped strawberry
Preheat the oven to 180°C/gas mark 4. To make the crumble, mix all the ingredients together on a mixer until combined, do not overwork the mix. Transfer onto a baking tray and cook for 15–20 minutes until golden brown. Leave to cool then break the crumble up into small pieces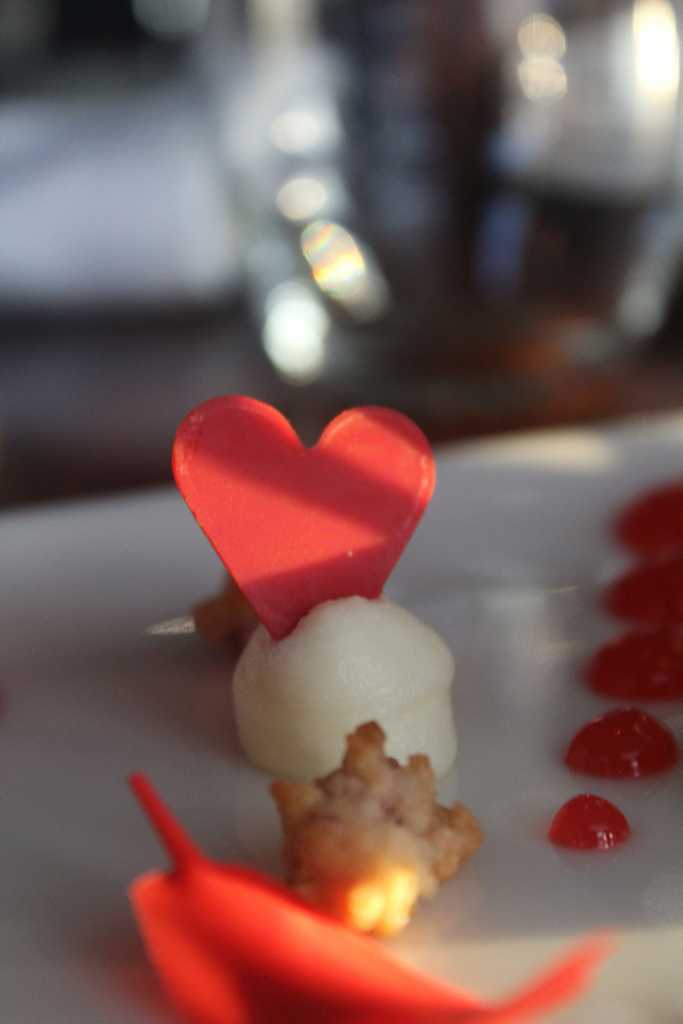 Strawberry sorbet
350ml  stock syrup
150ml  strawberry purée
8ml lemon, juice
For the strawberry sorbet mix all ingredients together and blend on a hand blender. Churn in an ice cream machine and keep in the freezer until needed
Strawberry jelly
300ml strawberry purée
2g agar agar
2 gelatin leaves
For the strawberry jelly, heat the strawberry purée, add the agar and heat to 72°C. Whisk in the gelatin and pour onto an acetate sheet to a thickness of 2–3mm then chill in the fridge. Wrap around the vanilla parfait once chilled.
2.To plate, scatter the crumble around the plate and pipe dots of the strawberry gel. Arrange 2 strawberries per place and one piece of the parfait and finish with a quenelle of the sorbet.
Recipe from Hyatt Regency Gurgaon. This month, give yourself a fruity treat at Kitchen District with their flavor of the month – Strawberry.