Get more out of those lashes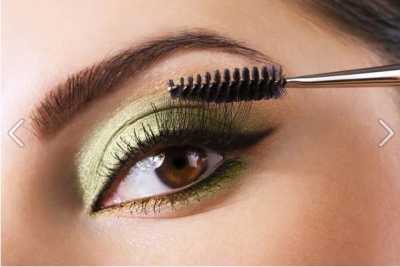 Mascara is one under used product in India, we do not understand how naturally beautiful do long fluttering lashes look! A kohl adds a line of makeup, but mascara no one knows if you are au-naturalle pretty or some mascara has helped. Asian eyes look bigger with mascara. So we get you 5 PRO tips on Mascara application
Find the 'right one'
We all have different lashes and different density oif them, so it is obvious that a one size fits all mascara is  MYTH. Read reviews, look for good brnads, try, test and then you will find one. I t took me 8 different brands before zero-ing on Benefit They are real Mascara.
Well ask yourself what you really want from the product. Volume, length, thickness or curl and then start your ultimate search for the right mascara.
Prime or powder
Loose powder is surely the king of multitasking when it comes to makeup products. Dab some loose powder between coats and you get the thickest eyelashes ever! You can also use a eyelash primer. However, if you invest in a good mascara you wouldn't need any of them!
Rotate that mascara wand!
To lengthen those lashes all you need to do is rotate your brush from root to tip during application!  All those revolving wand, technical and very expensive mascaras were made for this reason only. Also the vibrating mascaras were designed to recreate the zigzag technique to build thickness and aid separation.
Stop the transfers
Most women hate mascara because it transfers. I have a friend who always end up sneezing and making her eyes panda link post mascara application. Well here is the trick, catch all the excess mascara by using a spoon or business card as a shield near the eyelid to avoid transfers.
Remove the excess
Layer upon layer upon layer might give you heavy lashes but you also get clumps. To avoid that remove any excess mascara from both ends of the bristles and deposit that excess inside the tube. Never pump the wand as this fills it with air and makes the product dry. After you finish the applications and the mascara is dry, use a lash comb to brush them. This gives you the perfect separation and collects clumps too!