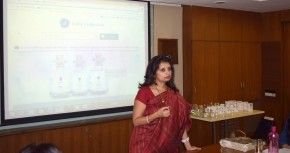 We went to beauty bloggers meet recently and it was for an organic and ayurvedic skin care line called Vedic Collection. Now my past experience with such skin care has been average. I was not expecting such revelations about my skin. I filled up a basic form that had multiple answers. I had to tick one. It was all okay but in the end was a calculation table to see how I had fared my skin's age is a whopping 41 years and I'm still not 30!
This surely is a shock! Divita Kanoria who heads Vedic collection explained how this test is not a product of imagination but has many recommendations from studies in US and by WHO. And I do take care of my water, diet intake and regular runs to the parlour for cleansing.

The Vedic Collection people also launched their brand new website which also has an e commerce store.
1. Vedic collection products have a lower shelf life as there is no added preservatives. Much like regular food. The maximum shelf life is 6-8 months.
2. Vedic collection products sometimes do not smell appealing this is due to the lack of artificial fragrances which disguise the actual smell of the product.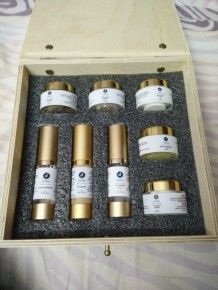 3. These products really work! I was given a day and night care routine by them and in three days I can promise that my skin feels better. The skin is softer and more elastic which is a surprise because I use a super drying face wash to avoid pimples.
4. Using dry products ages the skin. Much like it is bad news in the long run as the products help drying inside out so the layers of your skin get dry and this accelerates aging.
5. Vedic collection products sometimes separate or look like they have curdled this is because no binding chemicals are used to mix the product. When you use any organic product always shake it before use.