Heard of a sheet mask before? This Korean skin care is a face shaped sheet material that is soaked in a nutrition-packed solution called serum. Made up of fibres, gel and paper, these mask are for one time use only. Sheet masks are changing the beauty industry and gaining popularity so here we bring the benefits of using them and how they are different from normal face packs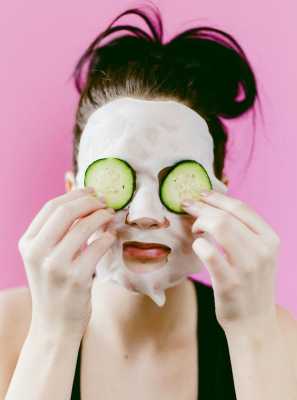 Hydrates the skin
The serum  in mask has various vitamins and minerals that does't dry out the skin compared to the paste-type face mask. Soaked in serum they hydrate the skin and gives best result when used at night as the moisture soaks into the skin overnight.
You can choose your mask according to your choice
They are available in different variants – revitalizing , brightening , pore reduction, radiance and many more so you can pick one according to your skin requirement.
Reduces fine lines
It gives moisture to the skin which helps in reducing wrinkles and eradicating dark circles and spots around the eyes and face. .
Your skin thanks you for using it!
If you went out without applying sunscreen and didn't drink much water, applying this sheet mask helps you get the glow back.
Easy to carry and use
They are travel friendly so you can always keep them in your bag while travelling. Since each mask is packed separately so they are easy to use even on an airplane.
How to use
Take out the mask from the pack and apply it on a clean face, leave for 20-30 minutes, take it off and enjoy!