Karwa Chauth, a day awaited by every married woman in India. This days marks the bond of love and trust between the wife and the husband. All married women keep a fast to pray for the prosperity, longevity and well- being of their husbands. This festival is celebrated with a lot of enthusiasm and dazzle.
Ladies are dressed in the perfect outfit, looking their best. They all have beautiful mehendi (henna) designs made on their hands and feet. Everything just looks gorgeous. Mehendi symbolizes prosperity and luck. There is a believe that, the darker the mehendi gets, the more your husband loves you. So now you know why every girl tries hard to keep her mehendi darker and longer.
We at AAW have the perfect solution to this problem. Here are a few things you need to do, to ensure a darker and long lasting mehendi this Karwa Chauth.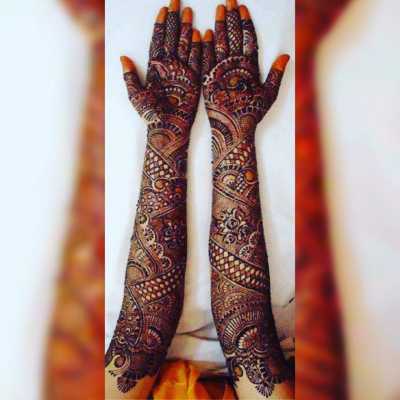 Before you sit down to get your mehendi, make sure that your hands are absolutely clean. There should be no oil or lotion on your hands as they can become a wall between your skin and mehendi.
Mehendi once applied, dries up quickly and starts cracking. So to avoid this, you should dab a mix of lemon juice and sugar on your design to keep it moist.
Leave the mehendi for as long as possible. The longer it stays, the darker it gets. The ideal time is about 6 hours.
Heat allows the mehendi to grow darker. Therefore, try and keep your hands and feet warm.
So once you remove the henna paste and have a light orange design on your hands, apply  vicks vapour rub all over your design. This will turn the light orange to dark red.
Don't do a lot of housework. Avoid cooking or cleaning for a while with your mehendi on. This will make more mess and ruin your mehendi.
Do not wash your hand or out you hand under water for sometime. Though its little difficult, but try to keep your hands dry.
After you wash your hands, apply Vaseline (petroleum jelly) to protect your design.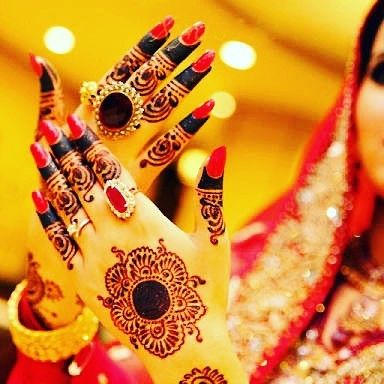 We hope these tips help make your mehendi darker. We wish all of you a very happy Karwa Chauth and Diwali. Be safe and enjoy this wonderful time.