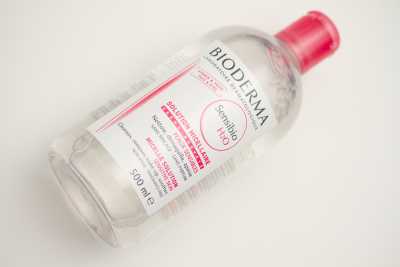 Till last year I didn't even know that something as Micellar water exists in the beauty world but once I saw a famous beauty blogger's post where she expressed her love for Bioderma micellar water and from there I got to know about it. After reading her post , I started looking for Micellar water and after reading some good reviews on them from International bloggers I finally decided to give it a try. The first Micellar water I could find on a popular beauty website was Bioderma so bought a small bottle to start with. I really liked it and since then micellar water has replaced makeup remover from my vanity. Till date I have tried Bioderma and Boots Botanica's micellar water and is waiting for my current Bioderma bottle to get over so that I can start using my Garnier Micellar water which I bough from USA.
For those who don't know what is Micellar Water, here is everything about this miracle product
What is Micellar water?
It is a skincare product that removes makeup and cleanses the skin, without the need for rinsing. They have been widely available in French pharmacies for many years but gained popularity after, makeup artists and bloggers started using them.
How does it work?
Micellar water takes its name from micelles( tiny round balls of cleansing molecules) that float in the water. It looks like water but has effective cleansing agents which can easily remove makeup too. It is good for sensitive skin too as it doesn't have any tingling or tightening effect. When you apply the product to your skin, the cleansing agents come into contact with oil and dirt on your face, allowing them to be swept away quickly and efficiently.
How do you use it?
Soak a cotton wool ball with the solution and sweep it across your whole face, paying special attention to the eye and lip area if you are removing makeup. There is no need to rinse afterwards.
Best use
Micellar waters are great for travel or for situations where no running water is easily available. It is a one-step cleansing process.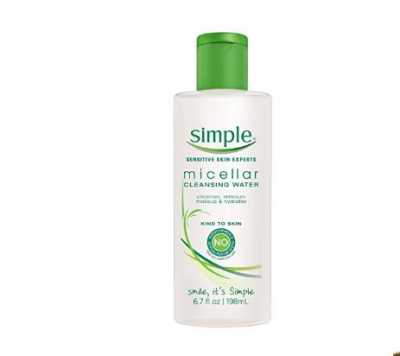 What skin types is micellar water best for?
Micellar cleansing water is suitable for all types of sensitive skin. There are many varieties available, including formulations for oily, dry or sensitive skins.
Available in India: They are easily available online.