PeeCee wore khaki shorts and Twitter compared it to RSS uniform:
This is a time where you post anything on the internet, and people will talk about it as soon as they see it. The netizens have now found a new target and this time it is the style diva Priyanka Chopra or we can say PeeCee in shorts? It seems that the actress' recent outfit became the new joke for the internet. According to them, her Khaki shorts looks too much like the old RSS uniform.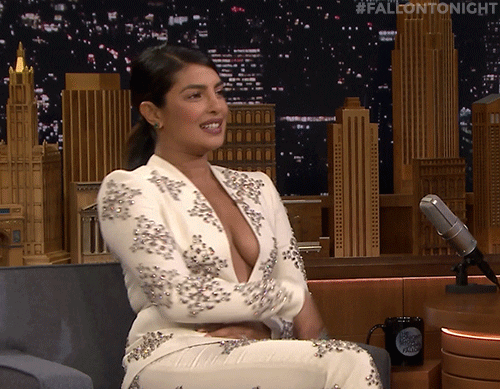 PC stepped out with her hubby Nick Jonas and was seen wearing the khaki shorts, a black tee and thigh high boots. Twitter compared the dress up with RSS uniform.
Find out twitter's reaction:
#FakingNews: Sanghi Priyanka Chopra coming out of a hotel after completing a secret meeting with RSS leaders in USA.

Some days ago she expressed the desire to become PM of India….Very soon She could join BJP according to some (Liberal) sources. pic.twitter.com/RIZTzB1eea

— Principal Patel (@PatelSiddhant_) June 19, 2019
Happy to see Priyanka Chopra visiting the #RSS Nagpur office to understand the process of joining the Sangh 👌🏼😎👌🏼

Though the Khaki Chaddi is a Good Start to impress Mohan Bhagwat Ji! #PriyankaChopra pic.twitter.com/m6ibkKZUFa

— Riddhi Pathak (@RiddhiPathak22) June 19, 2019
While #RSS has moved to full pants our lady @priyankachopra felt like going back to the olden days of RSS weather issues India is too hot. pic.twitter.com/t6V1jDZthy

— Indian Raghavendra Rao (@rajabhi123) June 18, 2019
Clear signs that RSS is expanding to USA and @priyankachopra is the ambassador! pic.twitter.com/YOKOGZoj0S

— Shrirang Khaparde (@Shrirangya) June 18, 2019
मोटा भाई #AmitShah finally convinced #PriyankaChopra to join #RSS. pic.twitter.com/SbhK7eysN2

— Kunal Marathe Originals (@TheKunalMarathe) June 19, 2019
Pic 1: June 4th – "I would love to run for #PrimeMinister of India"

Pic 2: June 18th- in #RSS inspired shorts 😉

Great start PC 👏 pic.twitter.com/5ZecZVpV6U

— Gitanjali D.S🇮🇳 (@Gitanjali_DS) June 19, 2019
Who wore it better? RTs for PC? 😉 pic.twitter.com/VkELQMOLe1

— Blah (@Bhawna_Sharma) June 18, 2019
@priyankachopra leaves after attending a very important #RSS meeting…😄😄😄😄
Apne betey @nickjonas ko #Shakha join karane ayi hai.. pic.twitter.com/BQLT0jSXd8

— Shagun Bharadwaj (@shagunbharadwaj) June 18, 2019
International Brand Ambassador for #RSS pic.twitter.com/whNLy3CMaw

— Rishabh Pandey (@jai__kishen) June 18, 2019
मोटा भाई #AmitShah finally convinced #PriyankaChopra to join #RSS. pic.twitter.com/SbhK7eysN2

— Kunal Marathe Originals (@TheKunalMarathe) June 19, 2019