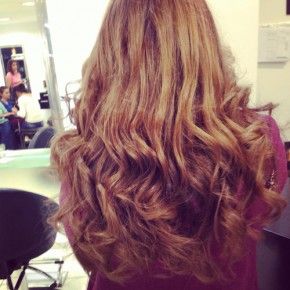 Hair colouring in the last decade has become a major trend, perhaps even a lifestyle habit. People with greys use them to hide the aging process whereas many of us use hair colours as a style statement. But what many of us do not know is that over the years due to innovation and technology ammonia-free permanent colour ranges have been made available to save you from the evils of ammonia based hair dyes.
In the past ammonia was used in permanent hair colours (many brands still use it) to give better, long lasting colours and shiny bouncy mane. But what ammonia really does is that it removes the natural colour from the hair. It opens up the strands surface so that hair colour can penetrate the hair and lift out the natural hair pigment.
Ammonia is also responsible for the side effects of hair colouring like stinging of eyes and scalp. So we looked around for a healthier alternative and saw that ammonia free colours are abundantly available in the market.
Previously many women thought that ammonia-free hair colour is not long-lasting and will not give them a uniform colour. But ammonia free colours not only provide 100 per cent coverage of white hair, they also make the hair shine. Ammonia-free colours also prevent that dry, over-processed look which coloured hair get over time.
So we got Mr. Raman Puri, Chief Manager Marketing of Modi Revlon – India to tell us more about ammonia free colours: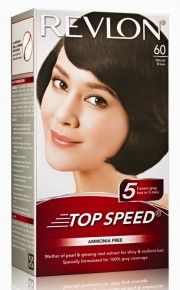 Why is ammonia being seen as a culprit in hair colours?
Firstly, Ammonia is a good alkalizer and swelling agent with a small molecule size which is used in hair colors as it can penetrate cuticle much faster and facilitate coloring. However, Ammonia is highly volatile in nature. The vapours are irritating to the scalp, eye and the nose and it also has a very distinct odour, which is very difficult to mask. Due to these properties Ammonia is not preferred by many consumers.
Do ammonia free colours look good and last long?
Ammonia free hair colours like Revlon ColorSilk , Revlon Top Speed are permanent hair colours, long lasting and have excellent grey coverage.
What are the benefits of opting for ammonia free colour?
Since Ammonia's vapours are harsh and irritating to senses, consumers associate Ammonia Free hair colours with more gentleness and comparatively less damaging (We have never tried to prove or disprove this). Ammonia free hair colours are more pleasant.
Do they have any long term benefits?
Long term benefit of Ammonia Free products like Revlon ColorSilk is that they will leave your hair in better condition after colouring.
With lifestyle, stress premature greying is becoming common. So is using an ammonia fee colour in late teens or early twenties safe?
Ammonia Free hair colours are considered to be very safe for teens or early twenties age group. Revlon ColorSilk is available in 15 exciting shades which teens can experiment with to feel more confident, bold and glamorous.
How much time gap should one keep between colouring?
Different people have different scalp and hair condition. Time gap between colouring actually depend upon the percentage of grey hair and the hair condition at the time of colouring.
After care for ammonia free colour.
Always use a good after colour shampoo and conditioner. Revlon has a unique product OUTRAGEOUS Color Protection Shampoo and Conditioner with Ceramides, MPG molecules and Silicones for Intensive Protection to minimize hair damage.