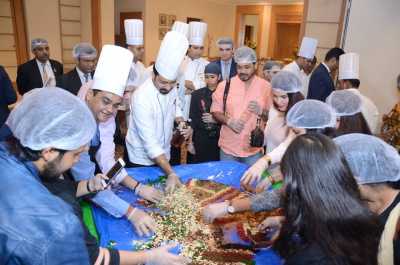 Cake Mixing ceremony at Park Plaza Noida
Park Plaza Noida kicked off the Christmas celebrations by organizing cake mixing ceremony. The chefs along with the staff and guests got together for the event.
Cake mixing began in Christian countries to store dryfruits with alcohol that were used in puddings, later they became cakes pies and a variety of other desserts for Christmas.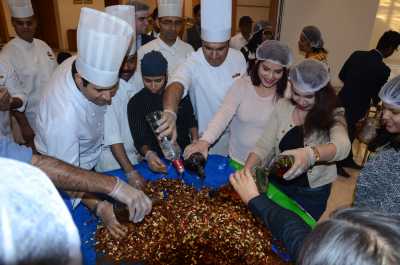 In the ceremony at Park Plaza, Noida, we began the ceremony be placing all the ingredients the large varieties of dried fruit and nuts along with cinnamons, nutmeg were emptied into a basin, followed by spirits like brandy, whisky, rum etc.  We then donned gloves, to ensure hygiene, and joined in to mix the ingredients. This mix was later placed in casks to be used for the Christmas cakes in the month of December.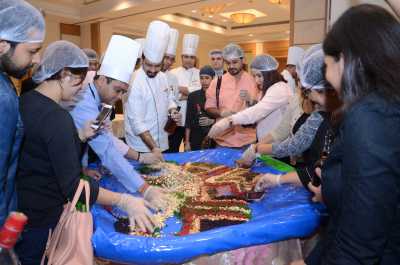 Lots of preparations go into the process. The tradition dates back to the erstwhile era when cake mixing ceremony was a family affair. Alongside, the inns would include the guests like family in the ceremony.  Cake mixing dates back to the 17th century where this traditional ceremony marked the arrival of Christmas and New Year in Europe.
Park Plaza Noida is a brand of Carlson Rezidor Hotel Group, is a business hotel  ideally located in Sector 55 , in the heart of the corporate hub of Noida . The elegant hotel is designed and styled on the lines of cosmopolitan European business hotel.