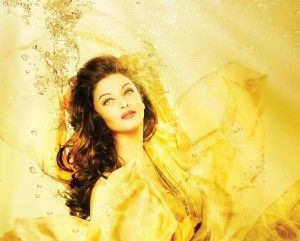 Yes, the post pregnancy fat seems to melting and Aishwarya has started looking like her old self. But the star has decided to push her limits and lose all weight to don a bikini for her next advertisement campaign.
Aishwarya endorses many brands and charges a hefty sum and now it is the safest way to flaunt her curves and get paid for it.  Sources say Aishwarya has stared gymming like there is  no tomorrow, in fact she gyms twice a day along with a strict diet.
Aishwarya wants to make a comeback and believes donning a bikini will tell Bollywood and Hollywood that she hasn't changed post-baby.  Aishwarya had gained a lot of weight post-Aaradhya and was criticised by the media for the same.
While you speculate about Aishwarya's perfect bikini body, remember it's all Fool's day. Happy April Fool.