Yes, Anushka saw all the memes and she finds them equally funny:
Sui Dhaaga is one of the most anticipated films of the year and the trailer of the film received an overwhelming response from the audience. Apart from appreciation some memes of Anushka Sharma also went viral. A specific screenshot of Anushka Sharma from the trailer, captured with a very emotional expression on her face has become the feed for trolls.
Ever since the trailer was released people got busy in photoshopping the actress in almost every possible manner after her dramatic expression caught the attention of some memes makers.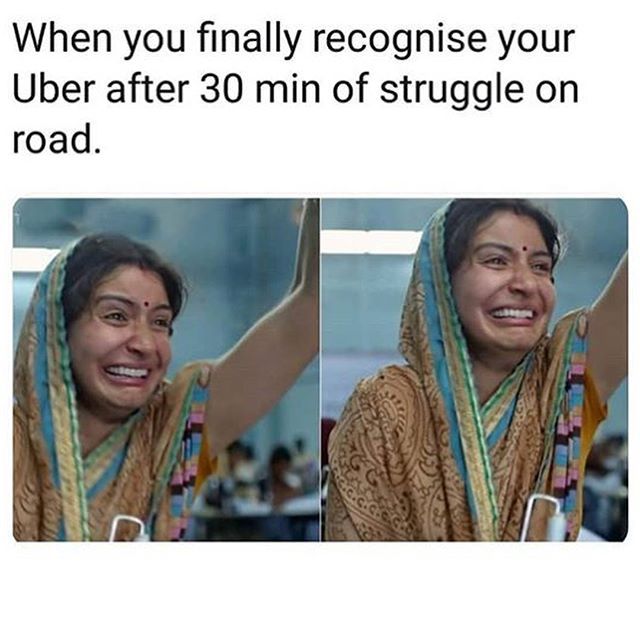 Anushka too came across some of the memes and shared them with her co-actor Varun Dawan and friends. After looking at the memes the actress responded and said: "I thought the memes were hilarious. I kept sharing them with Varun, Sharat (Katariya) and my friends."  She even told that she thinks it is a compliment: "It is a compliment that my character has been stuck in people's head after they watched the trailer. Mamta has become a figure that everyone identifies with. Memes have become a common feature today. People actually dedicate time to make them. But in our case, it happened naturally and that too, on a huge scale," We must say she took everything sportingly.
Speaking about her character in the film she said: It takes a lot of work to play a character that you have not lived. I had to be restrained. Also, Sharat tries to keep the narrative as raw and real as possible. You can't follow his vision unless you are completely immersed in the character."
In case you have missed the memes check out the best ones below:
The latest meme is shared by none other than her co-star Varun Dhawan, who shared a viral video of Anushka clapping her hands while a hymn dedicated to Lord Ganesha is playing in the background.
Check it out:
#MEMESkirani #mamta hhahaha https://t.co/vtaLSUf1lP

— Varun MAUJI Dhawan (@Varun_dvn) August 29, 2018
😆😆👏 superbbbb !! https://t.co/bwuq4p1hwT

— Anushka Sharma (@AnushkaSharma) August 29, 2018
Anushka has been photoshopped into the video of Nick Jonas performing for the kids at an orphanage which he visited with Priyanka and his parents.
Kya dushmani hai Anushka se 😭 pic.twitter.com/D3mEyaX0zd

— Suhavi (@brandonfIynn) August 28, 2018
To the next level @AnushkaSharma 😂😂 pic.twitter.com/p0T2cVquD8

— Babaji Ka Thullu (@BabajiKaThullu4) August 23, 2018
This is Epiccc😂😂🤣🤣#AnushkaSharma #SuiDhaga pic.twitter.com/OEflVoPaNV

— Deepika (@DeepikaNutrite) August 21, 2018
"So, your new president is Donald John Trump."
Statue of Liberty: pic.twitter.com/2fzXxxnxha

— nikusa (@niquotein) August 14, 2018
RT when you see it 😌😂😂😂#SuiDhaga #AnushkaSharma pic.twitter.com/hComQJi6qM

— 🏂 (@Abhii_Speaks) August 24, 2018
Also Anushka Sharma and Varun Dhawan starrer "Sui Dhaaga" is set to release on 28th September 2018.