The ex-boss contestant picture on Instagram is getting trolled:
Antara Biswas aka Monalisa is all set to impress the audience with her super sexy Bhabhi avatar in the upcoming second season of Bengali web series Dupur Thakurpo. The actress keeps her fans updated about the show by sharing pictures and videos from the set.
Recently, Monalisa uploaded a picture on Instagram to share another look from Dupur Thakurpo 2, in which she is seen wearing a red gown. Her fans admired the picture, but trolls were full of vulgar remarks and they even ended up objectifying her. The comments are so offensive that we cannot even share them here.

Honestly, trolls are turning social media into a very pathetic state, where every girl is directly judged and objectified. Trolling is a modern day phenomenon that has signs of growing; the trolls are slowly becoming cyber bullies now.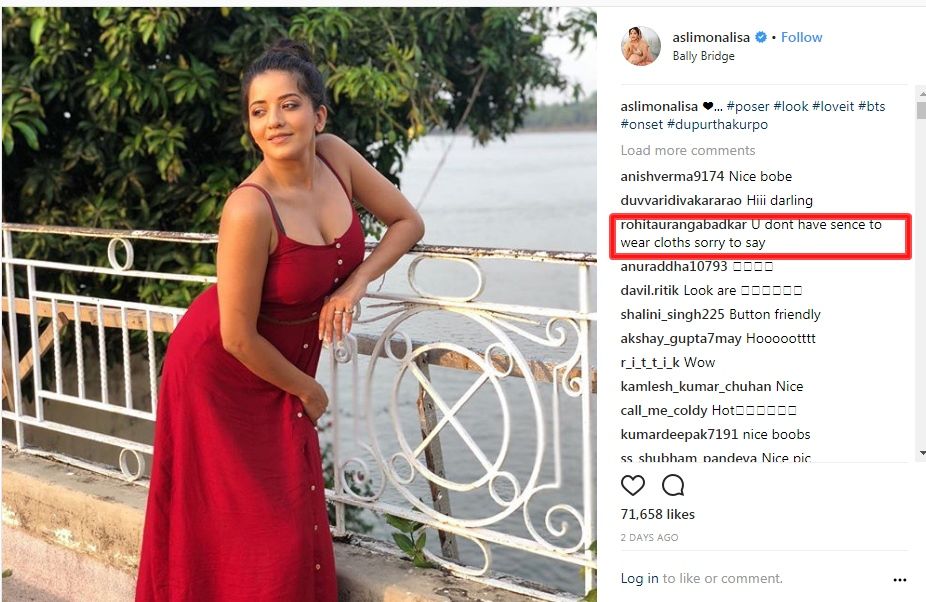 In this world full of people who don't even take a minute to judge you, we need girls like Tapsee Pannu who can fight back the trolls by giving them appropriate replies.
Not only Monalisa, many actresses have become the target of such deplorable and obscene comments from trolls.