The favorite bahu of television is being slammed for her actions in BB11 House:
Big boss is a controversial show and this season we have only seen fights, betraying trust and fake relationships. The house is already divided into two groups, who hate each other. Every year there one contestant who get in limelight for all wrong reasons and this year its "Hina Khan".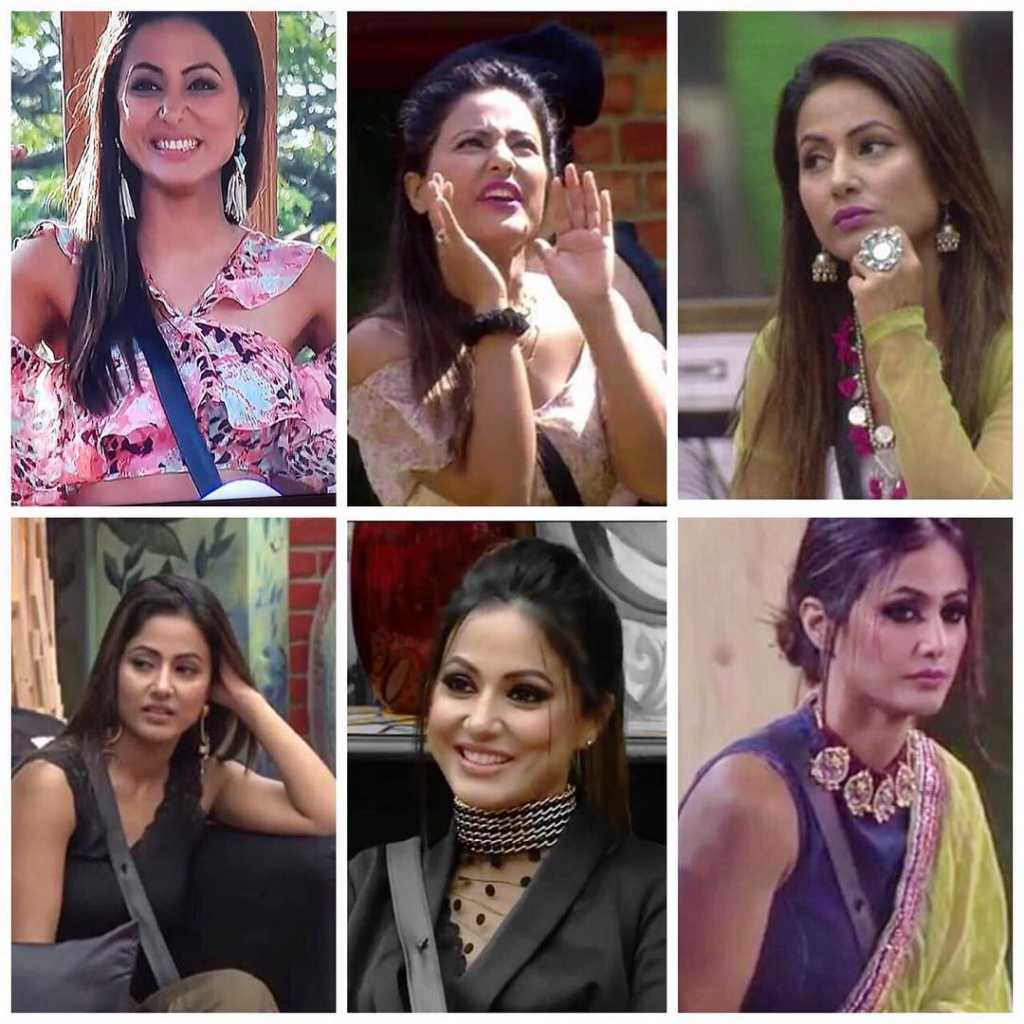 The actress who played the role of ideal Bahu on television for almost 8 years is now being slammed by the people outside the house. People had a lot of expectations from Hina Khan as she always talked about Girl power but seeing her talk negatively about her fellow women contestants has made many people angry. She is getting a lot of flak for her actions in Big Boss 11 house. Not only the audience but people from television industry are also criticizing her. Read out to find who all slammed the actress:
In her tweet, she pointed out Hina's double standards when it comes to modesty. Winner of Big Boss season 7 Gauhar, says rules apply to all.
Ek ladki ki izzat ke liye Jung..Aur doosri ladki ki koi izzat nahi ??It's ok to discuss a girls conduct with others n judge? Kapde phaad ke kaam milega??Not suggestive?? Not derogatory?? Hmm yaar values ho toh sabke liye ek jaise ho!! Varna galat Sab hain!!

— Gauahar Khan (@GAUAHAR_KHAN) November 9, 2017
Kishwar Merchant

Kishwer Merchant
In the early days inside the house, Hina Khan talked about how Kishwar Merchant spit into a drink made for another contestant. In a post which was deleted by Kishwar later, she said: There are times when you make a mistake. Then say sorry and move on to become a better person. With all due respect @realhinakhan it is just been two days, let the tasks start. We are watching you from outside.
Tv actor Karan also showed her anger on Hina Khan by calling her fake to the soul. He tweeted a series slamming her.
Woh jo mohotarma hai #BigBoss11 ke ghar mein jo baat baat mein #ThankYouGod aalaapti hai, jo aaj hajaam bani hai, koi unse pls pooch ke bataye ki #YehGhatiyapanKyaKehlataHai 😂😂. #KitnaGandaKhelKhelogiMadam #Sick #Sadistic #Disgrace .. #BholiSuratGandiNeeyat ..! #FakeToTheSoul .

— Karan Patel (@TheKaranPatel) November 24, 2017
Prince Narula

Prince Narula
In a Times of India article, Big boss 9 winner Prince Narula said: "I liked Hina in Khatron Ke Khiladi, but not in Big Boss 11. He further says "I don't know she has understood the game or she is just following a group. I think she has failed in behaving well with people.
Kriti Kharbanda

Kriti Kharbanda
This actress slammed Hina Khan for her remarks on South Indian actresses. She said: "I am very angry, that's not how you talk about an industry. It's all about characters you play. I am sorry I am not going to say this out loud, if someone is asked to put on weight, they probably need it for a role. How do you know?
Well, Big Boss has stepped into its 9th week and every week gets a dose from Salman Khan. But, we cannot forget  its Bigg Boss 's house where things can change anytime.