China is selling our favorite Chole bhature as "Scallion bubble pancakes" and we can't take it:
With the availability of the internet, the world has become a smaller place to live in. we get to know about what is happening in the world we also get to share our stories as well. So when China tried to copy our favorite North Indian food we couldn't take it.
Choley Bhature is one of the most favorite and delicious street food for Indians.
A popular Facebook page Tastemade shared a video where they were introducing a new dish called Bubble pancake. Explaining chole bhature as this bubble pancake is to be served with a savory curry. This did not impress us.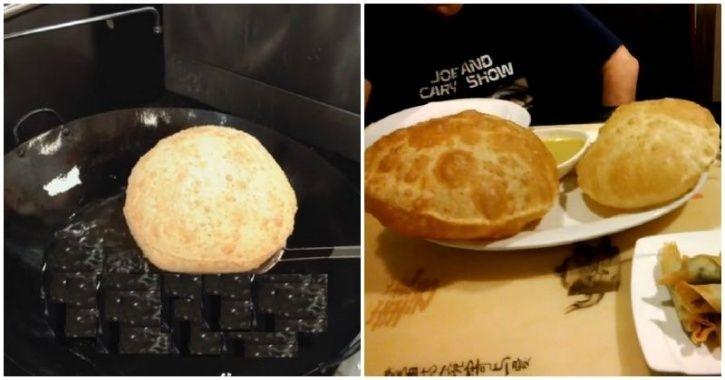 Within few seconds Indians got to know about it and they trolled the page names and shamed them for messing with our chole bhature. Later, people found the person behind it, he is Chef Peter Chang who runs a restaurant Q by Peter Chang. He was shocked to see so many Indians giving him poor ratings and writing long messages to express their emotions.
They categorized the dish as a dim sum starter, and people reacted by saying it is now a dim sum BTW.
Check out people's reaction below:
Chinese Chef Is Selling Bhaturas As 'Scallion Bubble Pancakes' & The Internet Isn't Happy https://t.co/foScCeMfLU pic.twitter.com/XCqH0yuOEX

— Neha Shrivastav (@Neha_Social) February 4, 2018
It is not a dim sum starter but a bhatura or poori, to be dipped in spicy and yummy Indian 'gravy', that adds inches to our waist, and we still don't give a damn!