Congress leader Manish Tewari face backlash for saying '50 Shades of Grey':
This is not for the first time that something hilarious and awkward happened in between the discussion in Lok Sabha. Earlier too many ministers have been trolled for using words that were not appropriate and this time Congress leader Manish Tewari has done something similar.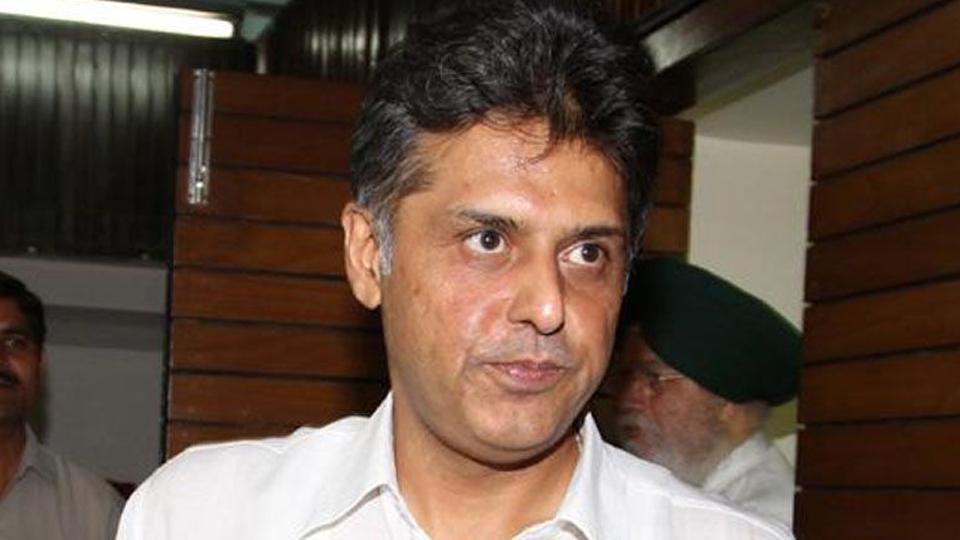 While giving a speech on scrapping of Article 370, home minister Amit Shah asked Manish Tewari to clarify whether Congress party is against or in support of the abrogation of  Article 370 in Jammu and Kashmir.
To this, Tewari said, "Everything cannot be black and white. There are 50 shades of grey in between." He also said it was due to Pandit Jawaharlal Nehru that Jammu and Kashmir, Junagadh and Hyderabad became a part of India.
His statement immediately went viral and did not go well with many Netizens. #ShameOnCongress," one Twitter user wrote. Another tweeted, "As soon as Manish Tewari mentioned 50 Shades of Grey, the whole country now on Google." Another user questioned, "what was Manish Tewari thinking in mind while saying this?"
Check out the people's comments below:
sometime I feel science must give a way to slap someone inside TV #ShameOnCongress https://t.co/wYLeIVHW7p

— Vishal Rankawat (@iamvishal_____) August 6, 2019
Congress believes Kashmir is not India's internal issue. Nation should be grateful to Adhir Ranjan Choudhary for exposing the true face of Congress. #ShameOnCongress pic.twitter.com/rdg4SVndc4

— Kiran (@IamKiranKRG) August 6, 2019
Last nail in Congress coffin😑
#ShameOnCongress pic.twitter.com/I6l93tcVXM

— Kalki (Not_a_brahmin) Avtar (@violent_tree) August 6, 2019
Congress right now in lok sabh#ShameOnCongress pic.twitter.com/oPAg3RxuFB

— lalit prasad (@lalitprasad27) August 6, 2019
" Fifty shades of grey " you said that in the parliament manish tiwary seriously disgusting and you people wanted to rule our country #ShameOnCongress

— Supriya (@sweety_suppu13) August 6, 2019
#ShameOnCongress . Even aap is better than you

— Gaurav (@GauravRiddhima) August 6, 2019
#ShameOnCongress
Me: After listening to the nonsense from Congress repeatedly👇 pic.twitter.com/9Wd9JypyEI

— Manish Rai (@manishr94) August 6, 2019