Check out the list of must try Korean foods:
If you love spicy foods then Korean cuisine is best for you. Korean food reflects the country's culture and they have a wide variety of options to offer. Korean cuisine comes in a lot of all different varieties and flavors. From barbecued meat to pancakes, Koreans have mastered the art of cooking. So, here is a list of Korean food you must try if you are planning a trip to Korea:
Kimchi (fermented vegetables)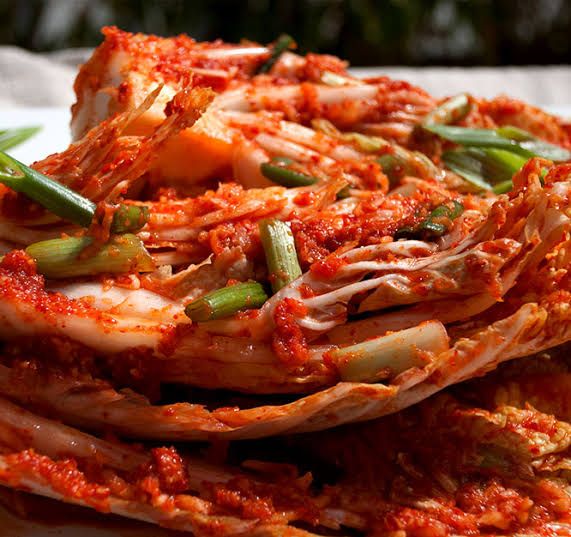 Kimchi is a famous traditional Korean delicacy. It is one of the oldest dishes and is a spicy and sour dish made up of salted and fermented vegetables, such as napa cabbage and Korean radish. This dish is very popular among foreigners because of its high nutritional values and low-calorie content. Without Kimchi, Korean dinner is considered incomplete.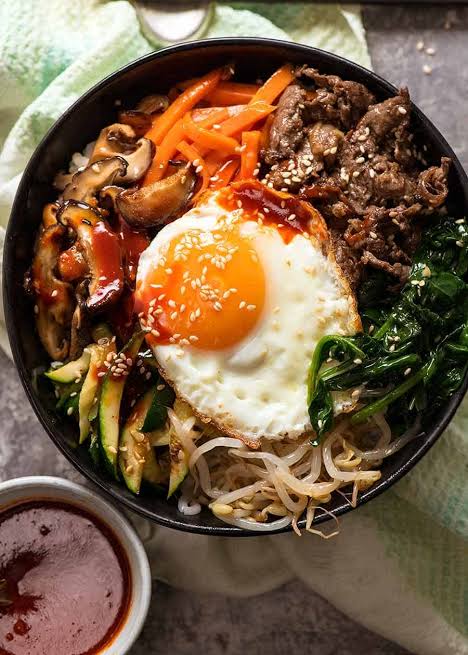 This dish is usually a bowl of mixed ingredients including rice mushrooms, sauces, soy, beef, and egg. The ingredients found in bibimbap may vary as per the region, and the most famous versions of the dish are found in Jeonju, Tongyeong, and Jinju.
Seolleongtang (ox bone soup):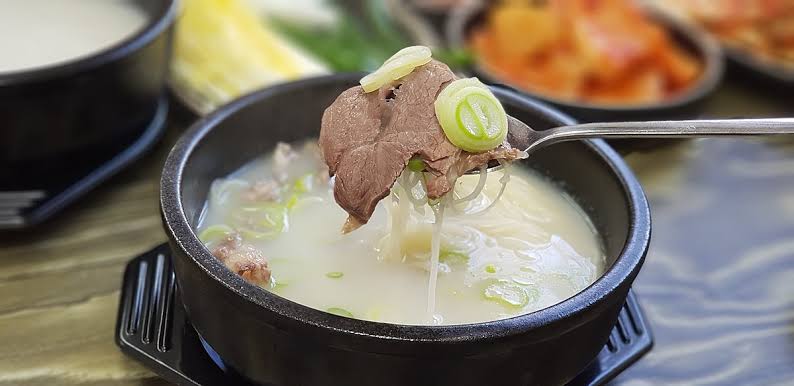 Seolleongtang is a traditional Korean soup cooked using ox bones, briskets, and cuts. It is seasoned with salt, ground black pepper, chopped green onions, and minced garlic at the table according to personal taste. To give it a taste from the ox bones, it is cooked over low flame. The dish has a milky flavor and white texture.
Sundubu Jjigae (soft tofu stew)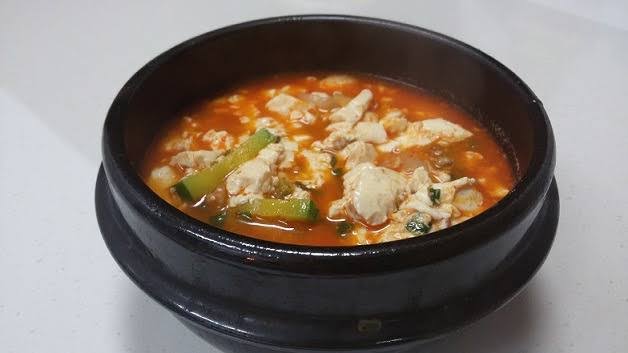 It is a common spicy Korean stew that is made of dubu (tofu), vegetables, mushrooms, seafood, beef or pork, and gochujang (chili paste). The taste and ingredients depend on the region, generally a raw egg is placed on top of the stew and mixed with the soup before serving to add additional flavor to the dish. The dish is served in a large stone bowl.
Hobakjuk (pumpkin porridge)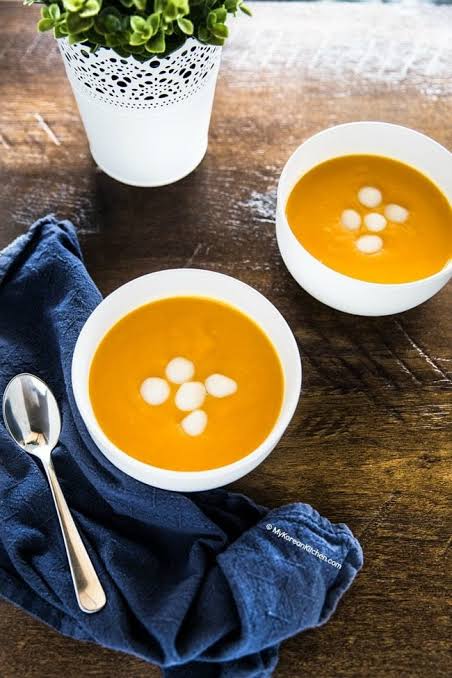 Hobakjuk is a Korean sweet dish that is made from pumpkin and glutinous rice flour. It looks simple but is amazingly sweet and flavorful. It is a great breakfast option in the country and is also perfect for people who don't want to have heavy meals. It is served both hot and cold.