Check out the memes shared by Deepika Padukone on her's and Ranveer Singh's outfit at IIFA 2019:
Deepika may be joining the meme gang late but she is finally there. The actor has been all about sharing memes on Instagram lately and her fans are loving her for that. She recently shared a trashcan meme tagging husband Ranveer Singh, now she is up with another one..
The diva shared one more meme targeting her husband and actor Ranveer Singh and herself. She found hilarious similarities between their IIFA awards outfits and some random things.
Sharing pictures of Ranveer's samurai-inspired look from the night with Agnes of Despicable Me, Deepika asked her fans 'who did it better'.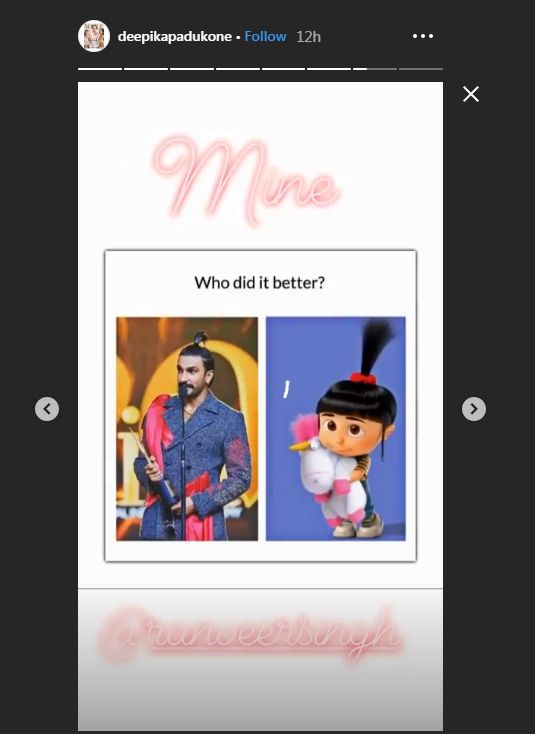 In the second picture, she compared her lavender gown to a colorful floor mop. "Close enough," the picture read. Deepika wrote 'ROFL' with the picture.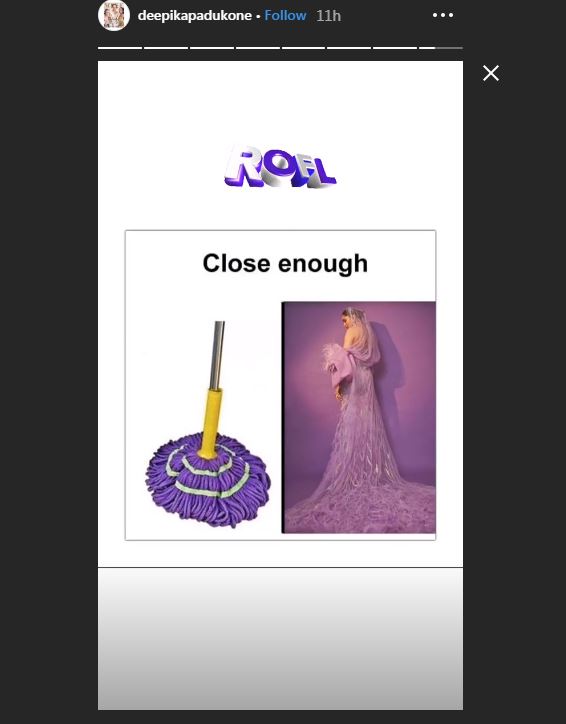 Ranveer won the Best Actor award at the awards night for his role as Alauddin Khilji in Padmaavat. He also made one more interesting announcement, he told people that he would soon get his wax statue at Madame Tussauds, right beside Deepika's.
View this post on Instagram
At the event, he was seen fulfilling his husband duties by holding Deepika's veil.
There were other memes also, check them out below:
#CloseEnough #IIFA2019 #IIFAAwards #iifa20#IIFA #IIFAAwards2019
😂😂😂😂😂😂😂😂@RoflGandhi_ pic.twitter.com/ueXucX24Db

— محمد وسیم Mohd Waseem (@MohdWaseemlive) September 19, 2019
Definetly @BeingSalmanKhan has said "is this a Towel? So i clean myself…😂😂😂".

Ranveer Singh-Salman Khan🔥#IIFA2019 #iifa20 #IIFA pic.twitter.com/U90panH5o2

— Shadev Pundir (@PundirShadev) September 19, 2019
Ittaa Pyaar 😢#IIFA2019 #IIFAAwards #DeepVeer pic.twitter.com/0kdTjskk8c

— Kajri soni (@SoniKajri) September 19, 2019