Disha Patani Trolled:
Disha Patani is one of the hottest B- Town Diva who is mostly seen influencing people on social media but, things don't always go well as you think. Recently the actress has been trolled for posting a copy paste caption. She uploaded a promotional video for a mobile phone in which people noticed some words that should not be there. Though the video got deleted but it did not take too much time to go viral.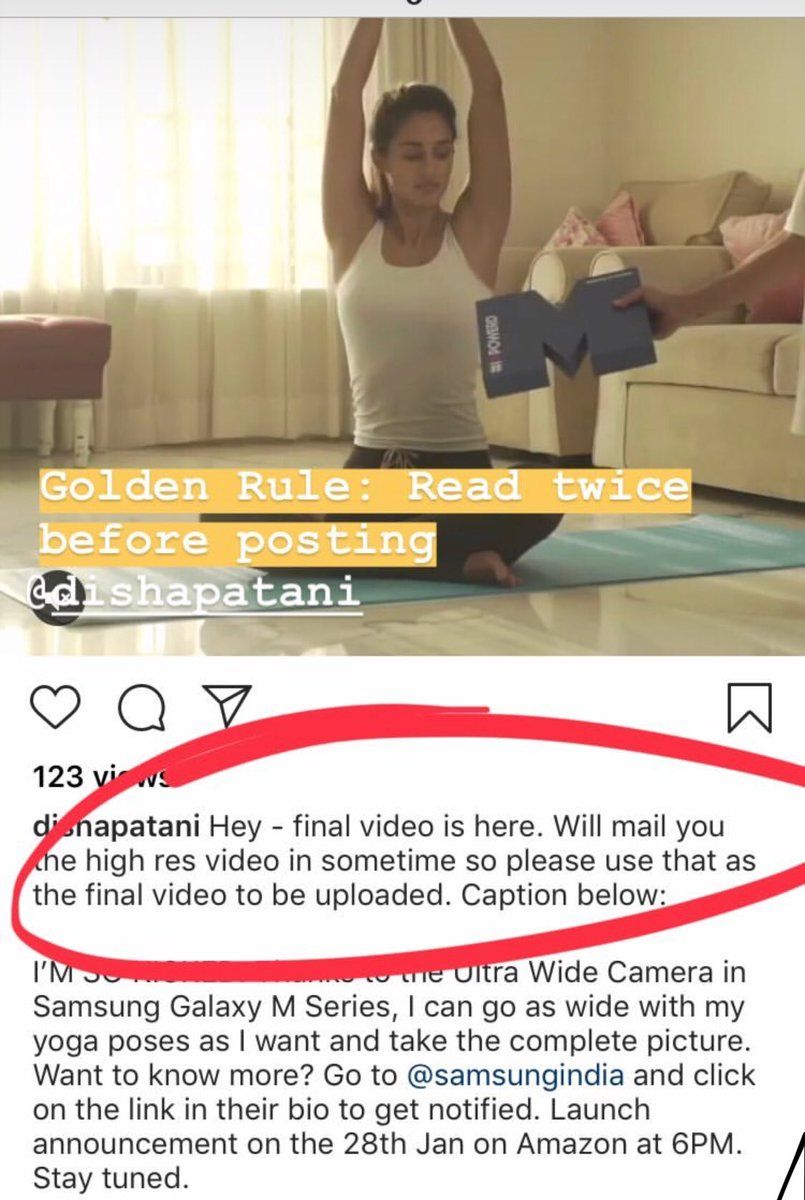 "Hey – final video is here. Will mail you the high res video in something so please use that as the final video to be uploaded. Caption below" is how her caption began. Immediately after reading this a lot of people came forward and pointed Disha for making such a mistake. Some of her loyal fans came for her defense and a few even gave her a title of advertising agency nightmare.
Check out the people's mixed reactions on this copy- paste error below:
disha patani is an advertising agency nightmare pic.twitter.com/mlu6gkhure

— n (@themdavesaves) January 22, 2019
A dream client for any marketing agency 😍 #DishaPatanipic.twitter.com/p1y8aG8Iqr

— Tamil Deadpool (@tamildeadpool) January 22, 2019
Ctrl C+ Ctrl V isn't enough to copy. It requires brain too 😂

— Vishesh Arora (@vishesharora19) January 22, 2019
Lol ! She is directionless ( Disha pata-nahi )!

— sidharth (@sidharthcr) January 22, 2019
Copy Paste kaise karte hai yeh Disha ko Patani

— LowCash Rahul (@NayaGamer) January 22, 2019
Lol ! She is directionless ( Disha pata-nahi )!

— sidharth (@sidharthcr) January 22, 2019
Lol ! She is directionless ( Disha pata-nahi )!

— sidharth (@sidharthcr) January 22, 2019
That's for the heads-up on what I can expect at the launch.

— Ivan Mehta (@IndianIdle) January 22, 2019
OMG. Too real bro. pic.twitter.com/nwSoXbMudW

— Pragya Sarin (@pg_sarin) January 23, 2019