R Madhavan's latest look has amazed everyone:
Though R Madhavan does not have a record of doing hundreds of movies but he has earned the place of the best actor because of his amazing performance and talented skills on screen. The actor has always been praised for his mind-blowing acting and versatility. Currently, he is in the buzz for his new upcoming movie Rocketry: The Nambi Effect. The surprising part that has excited all R Madhavan's fans is that he is playing the role of both Director and the protagonist in this film.  Along with this people are going crazy after seeing his latest looks that he shared on the social media.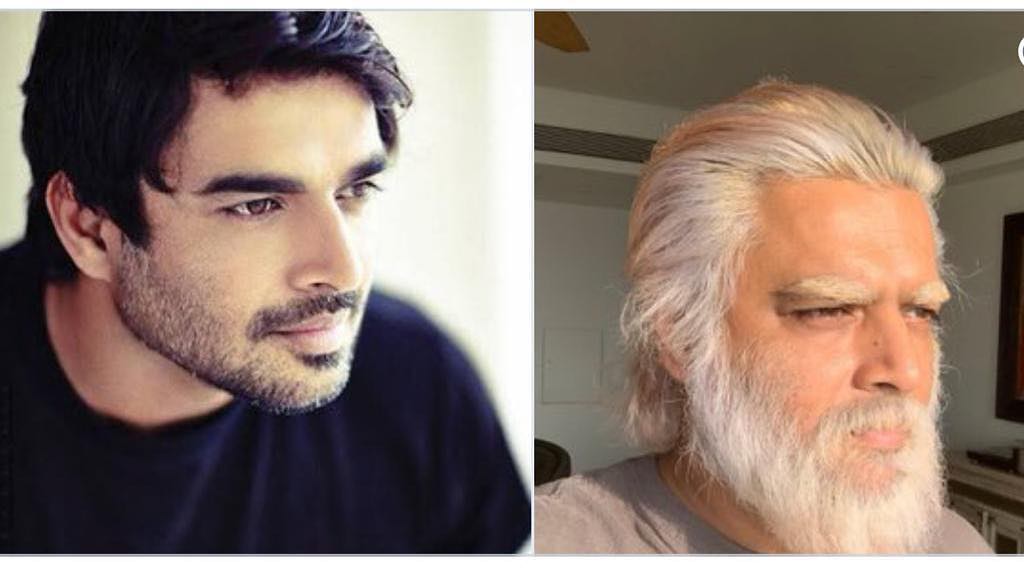 A drastic transformation can be noticed as he would be embracing the role of legendary ISRO scientist S Nambi Narayanan. People are amazed to see him resembling like him and have also calling Madhavan true doppelganger of Narayanan. The actor took almost 2 years for modifying his personality to this and this has also resulted in a flood of memes on the internet.
A new trend of Juxtaposing photo of a Madhavan from earlier and his look from Rocketry can be seen on Twitterati.
Check out the memes below:
*when you're 25 and unmarried at family function.*

1) How you really look .
2) How your relatives see you . pic.twitter.com/1FaWyd4gpQ

— Aditii🎀 (@Sassy_Soul_) January 23, 2019
Entering MBBS By the time you
finish MBBS, MD,
fellowships pic.twitter.com/LBIoksFpyu

— DR. GILL (@ikpsgill1) January 23, 2019
Make goa plan. Finally Going. pic.twitter.com/R6coJAjAm2

— Pranjul Sharma 🌞 (@Pranjultweet) January 23, 2019
Make goa plan. Finally Going. pic.twitter.com/R6coJAjAm2

— Pranjul Sharma 🌞 (@Pranjultweet) January 23, 2019
1) started doing CA
2) when you complete CA pic.twitter.com/bICcekfGOd

— ¯\_(ツ)_/¯ (@shubhh_jain) January 23, 2019
Single and Breakup and
became became
Lover. Poet… https://t.co/UdiY1qmoZ4

— ÐΛ (@AliveInCoffin) January 23, 2019
Entering SBI Coming out of it pic.twitter.com/J1FEez61sx

— Chirag (@igot10on10) January 23, 2019
1) texted
2) waiting for her reply pic.twitter.com/zTeBK7RFRG

— ㅤ ㅤ ㅤ ㅤ ㅤ ㅤ ㅤ ㅤㅤ ㅤ ㅤ ㅤ (@firkiii) January 23, 2019
*My Uncle*

When Afridi When Afridi
played his first played his last
international international match match pic.twitter.com/tWwj7MQiwv

— keetaANU Malik (@VirusUncle) January 23, 2019
1. Waiting for a decision on Pandya and Rahul

2. Still waiting pic.twitter.com/gTnlpCHPTE

— Bade Chote (@badechote) January 23, 2019