People are wondering if Diljit Dosanjh flew back to Canada or the US during the lockdown.
Diljit Dosanjh has thoroughly entertained his audience during this lockdown by posting videos of him while cooking with hilarious commentaries. People liked his stories and posts and shared with their friends but recently noticed that his kitchen has changed in the videos.
Changes were noticeable as the color of kitchen slabs, ingredients, and even the cuisine were different. A fan went ahead and asked if he flew back to Canada but Diljit assured that he hasn't but still did not say where he is isolating currently.  Here are some of the videos shared by Diljit on his Instagram feed. 
These comments were posted under his pictures.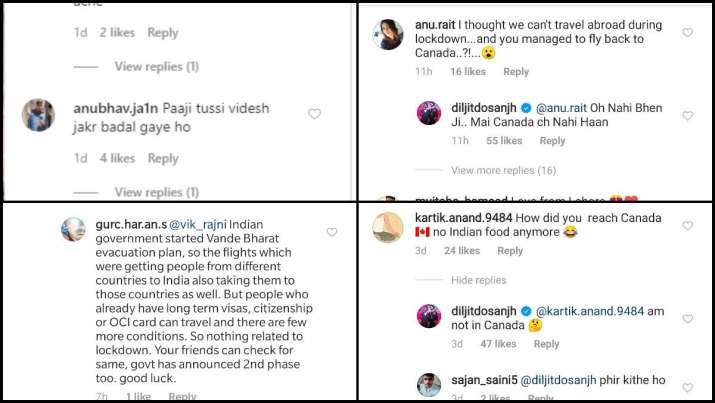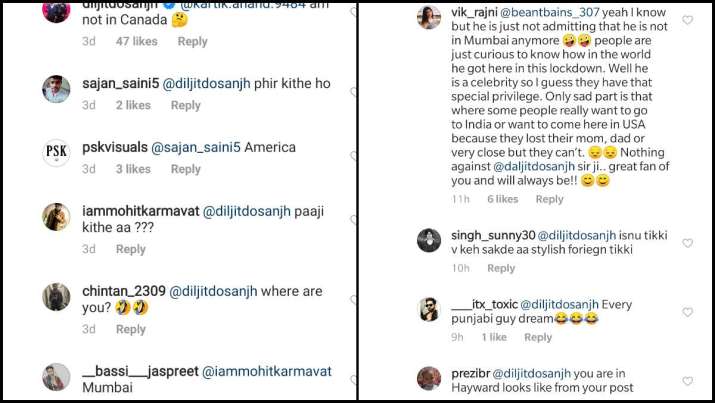 Diljit is yet to confirm where he has been living but fans still continue to enjoy his engaging posts.