People share memes as 'Indian Matchmaking' Gets Nominated For Emmy Awards 2021:
Last Year, Indian shows including 'Delhi Crime' and 'Four More Shots Please' bagged Emmy nominations and the entire country was celebrating. It is an achievement to be nominated for the most prestigious awards in the entertainment industry. This year, the digital reality show 'Indian Matchmaking' has got 73rd Primetime Emmy Awards nomination under the 'Unstructured Reality Program' category.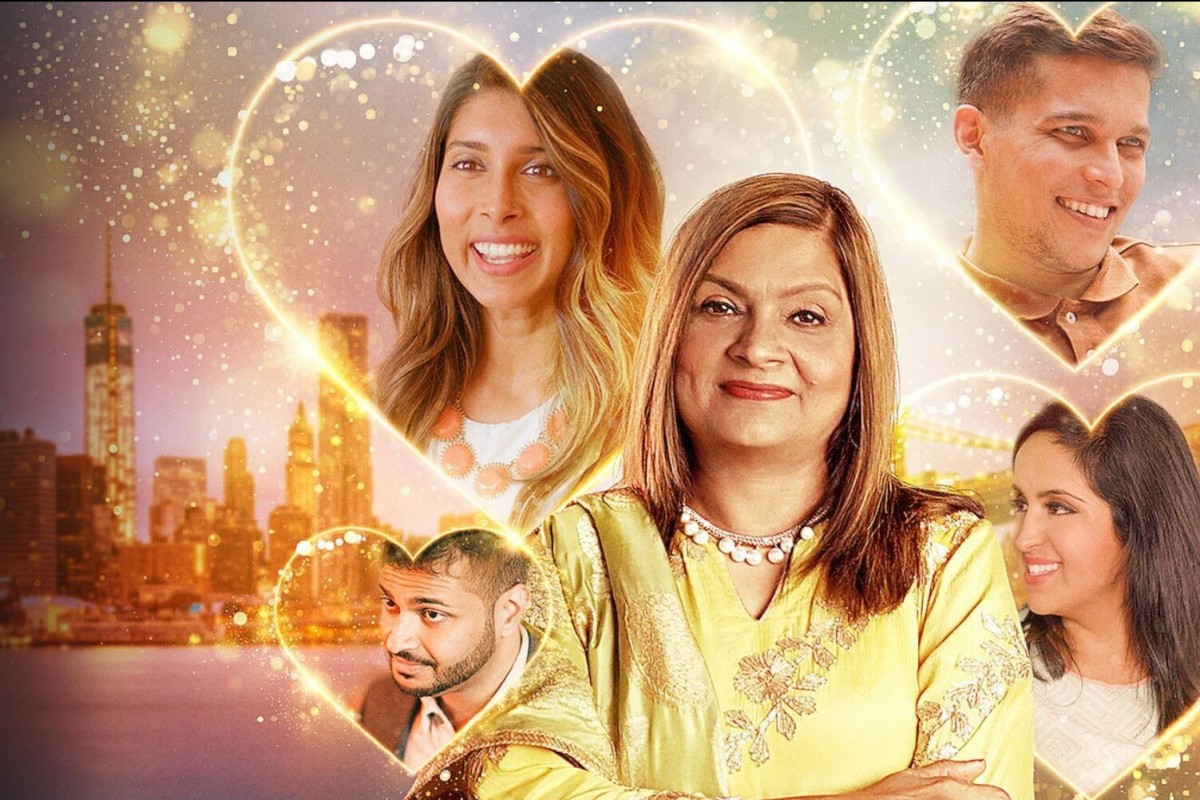 The show is about a Mumbai-based matchmaker Sima Taparia, who does an excellent job at matchmaking for potential Indian brides and grooms all around the world. The show will compete against series like 'Becoming', 'Below Deck', 'Ru Paul's Drag Race Untucked', and 'Selling Sunset'
People were shocked after the news, here is how they reacted: 
"Indian matchmaking is nominated for an Emmy"
I guess Sima aunty's stars are aligned afterall

— Pratim (he/him) (@simplyeffable) July 14, 2021
WHY IN THE WORLD WAS INDIAN MATCHMAKING NOMAINATED FOR AN EMMY??????? pic.twitter.com/9qNg0jzB33

— Rajvi 💀 (@RajviDesai31) July 14, 2021
Indian Matchmaking getting an Emmy nom is the kind of encouragement my cringe-sensibility needs, but the rest of the world definitely doesn't.

— Farheen Raaj (@BhookiIndian) July 13, 2021
Indian Matchmaking has an Emmy Nomination. Dream big, kids. Anything is possible.

— Jelam Bhatt (@JelamBhatt) July 14, 2021
'Indian Matchmaking' getting an Emmy nomination tells you everything you need to know about award shows, even the revered ones. It's trash, problematic, and barely entertaining. Absolutely zero thought has gone into the nomination. Anything for diversity & representation I guess.

— Anxious and depressed 🌹🌱🌼🌾 (@SreePooh) July 14, 2021
Everybody cringe-watched Indian Matchmaking and now it has a frigging Emmy nomination wtf

— Lakshmi 🌈 (@aesopsfoibles95) July 14, 2021
Indian Matchmaking nominated for an Emmy.

Where's my Nobel?

— Nilesh Vaidya (@nileshvaidya) July 14, 2021
Ek bhi couple ki shadi fix na ho payi still Emmy nomination!
Stars are aligned for Sima aunty now! https://t.co/fjM3gJuXX4

— Noopur (@noopur10sep) July 14, 2021
Nominated for outstanding unstructured reality show. Such an innovative category. Wow

— Thanuj Punjabi (@funnysindhiguy) July 14, 2021
What do you think about this?