Are Shahid and Mira expecting their second child? Check it out below:
A few months back, Shahid Kapoor hinted at having another child and now rumors are buzzing that Shahid and Mira are expecting their second child. According to reports, Mira was seen flaunting a baby bump, and social media is going crazy without unconfirmed reports.
We guess the good news Is about to come!!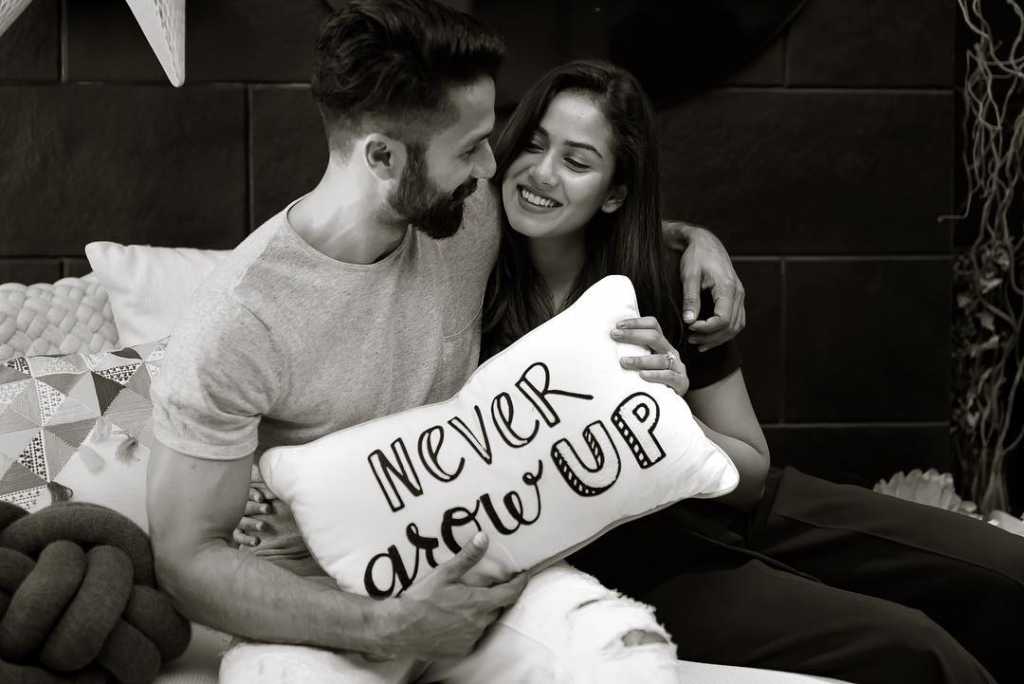 Shahid and Mira are already parents 19-month-old daughter, Misha. But the couple also wants another baby soon. Last year in an interview with GQ magazine, Shahid said: "Mira, who is just 22, would prefer to have a second kid soon as well. She wants to flip the norm, get the kids to a certain age and then be free to do what she likes."
In another interview Mira also confirmed the same, when she was asked if she had a deadline to start working, she said: "No, because I am going to have another baby, and then decide." While on India Today Woman Summit 2017, Shahid has said that he had an empathetic pregnancy when Mira was carrying Misha. It's nice to say 'we' were pregnant, because it gives you a sense of participation and responsibility, adding that even though it was his wife who was in labour, he felt it too.
Shahid also revealed his experience of Mira's delivery: "When she was in labor, I held my breath. At one point, I got dizzy and she whacked me and said, 'Why are you getting dizzy? I'm doing all the work here."