Kartik Aaryan buys Lamborghini worth INR 4.5 crore, says I am not made for these expensive things. Watch his reaction: 
After testing negative for Coronavirus, Kartik Aaryan has gifted himself a Lamborghini Urus. The actor got the beast home, it is priced at a whopping INR 4.5 crore. Kartik's latest buy has made him a part of the Bollywood club that owns the swanky vehicle, including Rohit Shetty and Ranveer Singh.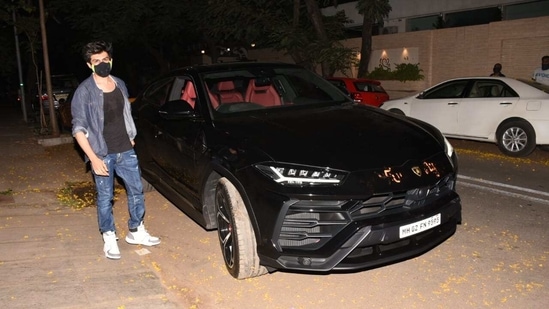 Kartik posted a video on Instagram where he is posing with the vehicle. He wrote along, "Kharid li… Par main shayad mehengi cheezon ke liye bana hi nahi hoon ." The latter part of his caption is in reference to what happens in the video at the end – Kartik can be seen jumping out of shock as a confetti bomb surprises him. Take a look at Kartik Aaryan's post here:
View this post on Instagram
Correcting a publication, which reported the Lamborghini Urus to be of ₹ 3 crore, Kartik tweeted: "Yaar 1.5 cr aapne yun hi kam kar diye." 
Yaar 1.5 cr aapne yun hi kam kar diye 😂 https://t.co/9cW7zJ1uRc

— Kartik Aaryan (@TheAaryanKartik) April 6, 2021
Not only the price but the actor also went the extra mile to get this beauty home. Kartik Aaryan shelled out an extra INR.50 lakh to bring this beautiful car from Italy to Mumbai as he couldn't wait for three long months.
Seems like the actor couldn't wait to get behind his new wheels, he was photographed with his new Lamborghini Urus outside his residence yesterday. The luxurious car is known for the sexy silhouette which packs an equally tempting interior and can speed to a jaw-dropping 305 kmph. 
Kartik Aaryan also has a dark green-colored Mini Cooper convertible. 
Talking about work, Kartik Aaryan will next be seen in Bhool Bhulaiyaa 2 and also in the second part of Dostana, with Janhvi Kapoor.