Katrina Kaif touches Akshay Kumar's feet after he taunts her for not having any respect for her seniors: 
Akshay Kumar and Katrina Kaif graced the stage of 'The Kapil Sharma Show' as celebrity guests. The pictures and videos showcase that they had a lot of fun. In the video, Akshay taunts Katrina for greeting everyone except him. He jokes this is the amount of respect she has for seniors. This makes Katrina hilariously go down and touch his feet. It leaves everyone in splits.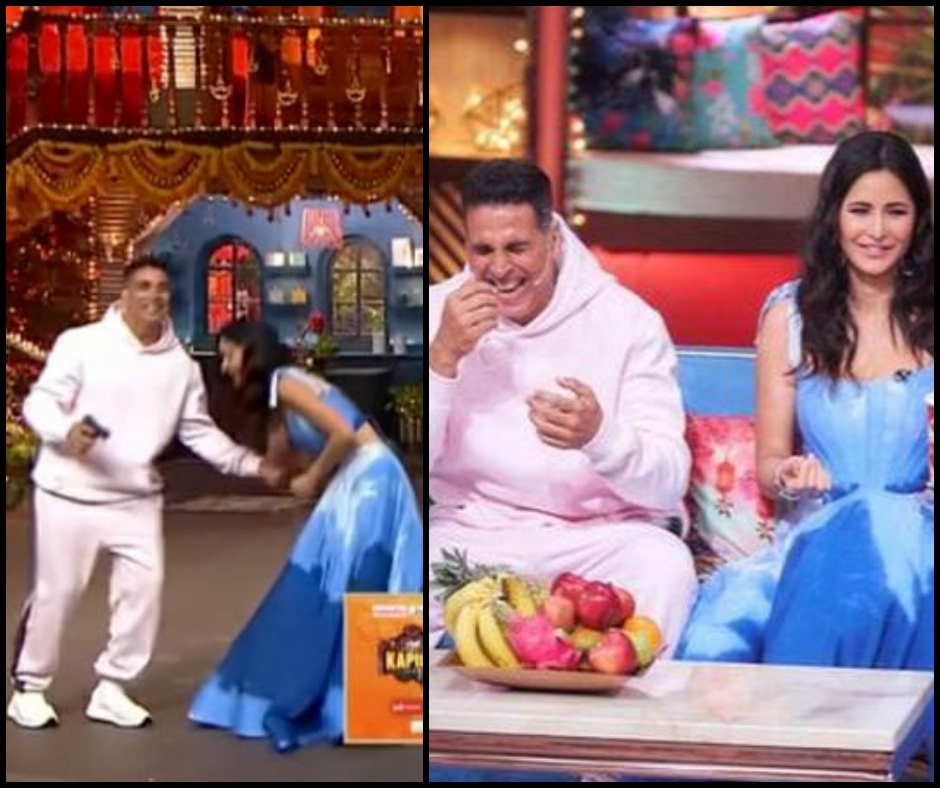 Akshay said: "Aap logo ne ek baat note ki? Jaise (Katrina) aayi, sabko hello bola. Aapko (Archana) ko namaste bola, aapse (Kapil) mili. Mujhe mili hi nahi (Did you all notice something? She came and greeted everyone but not me)," he says. Katrina agrees and tries to make up immediately. "Nahi, nahi, sahi baat hai (No, no, you're right)," she says and touches Akshay's feet while he jokes, "Ye dekho, ye hai respect of seniors (See this, this is the respect she has for seniors)."
View this post on Instagram
It was a fun episode for the viewers, Kapil talked about the amount of hustle Akshay does on a daily basis. He describes how Akshay earns crores by jumping from one set to another within a 100 mt radius.
Sooryavanshi is continuing to be a big draw at the box office, on day two of release, Akshay's film earned INR 23.85 crore.