Priyanka Chopra is one of the most famous actress not just in our country, but all over the world. She is not only popular in Bollywood, but has also won hearts in Hollywood by her performance in Quantico.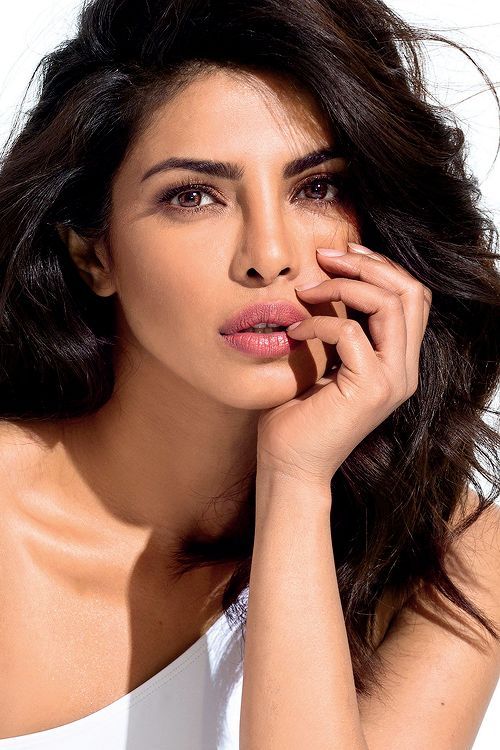 This time Priyanka Chopra's fans are going crazy about a new-found doppelganger of the actor. While she was on a holiday last weekend, the internet found the perfect doppelganger of her, Megan Milan, a model from New York.
Teeth all pearly, hair all curly pic.twitter.com/QVoT1HqSd9

— Megan Milan (@MeganMilan_) February 17, 2018
This gorgeous model draws similarities with the star Priyanka Chopra which has created an online storm, she has Priyanka's big, pouty lips and a similar jawline and she has worked with lingerie brands, swimsuit wear, fashion brands and more. Check out these pictures of Megan and Priyanka which has created a buzz all over the internet.
you literally look like @priyankachopra ✨ btw you're looking absolutely gorgeous. pic.twitter.com/0TrYVjPX71

— yasemin | padmaavat (@ysmnly) February 20, 2018
Twitter got buzzing about their similarities when Megan posted a few pictures from her recent shoot and these pictures proved that they practically look like twins! In many Pictures Megan looks quite different and not much like Priyanka on Instagram.
There have been many other internet sensations who has taken the internet by storm as they resembled Priyanka Chopra, Zhalay Sarhadi was dubbed as Pakistan's Priyanka Chopra and before that a Canadian based fitness vlogger, Navpreet Banga.

Nowadays, Priyanka is busy shooting for her ABC series Quantico. The actor posted several pictures with her cast mates from the sets on Wednesday. Priyanka's fans are very excited for her performance in Quantico season 3 which will air on April 28.