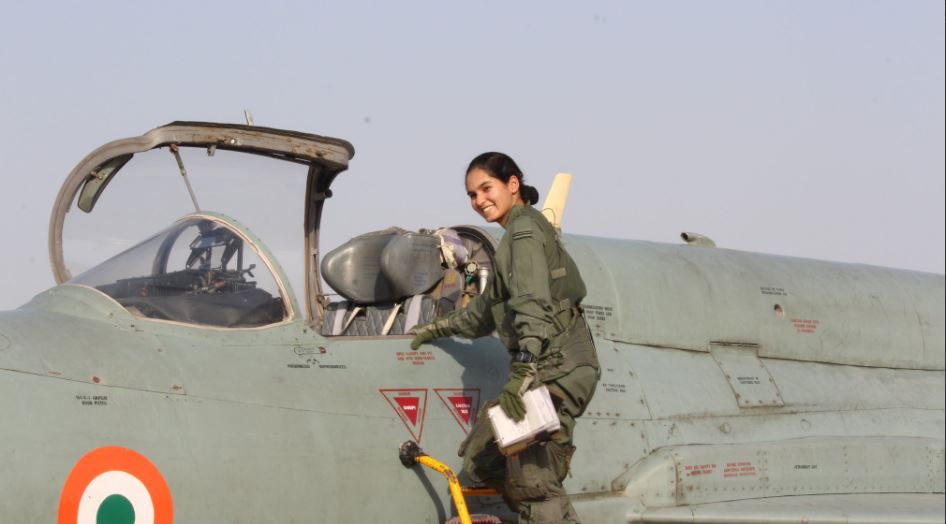 Here are some interesting facts about Avani Chaturvedi, first Indian woman to fly a fighter aircraft solo
Flying Officer Avani Chaturvedi has made us all proud by becoming the first Indian woman to fly a fighter aircraft solo. She flew Russian made MiG-21 Bison in her first training sortie, in Jamnagar, Gujarat and successfully completed her mission. The Russian made MiG-21 Bison is the oldest fighter in Indian Air Force's stable and is not easy to handle. A few days back, along with Bhawana Kanth and Mohana Singh,Avani has already made history by becoming the first-ever women to undergo fighter pilot training in Indian Air Force (IAF).Read on to know some other interesting facts about her
In 2016, Along with Mohana Singh and Bhawana Kanth Avani became the first women to be female pilot in the Indian Air Force.
She is from Rewa district in Madhya Pradesh and is born on 27 October 1993.
She has done her schooling from Deoland, a small town in district of Madhya Pradesh and did BTech in Computer Science from Banasthali University, Jaipur.
She has worked for more than 3 years at IBM after her BTech as a system engineer.
She has done her training from Hyderabad Air Force Academy.
Her father is an executive engineer in Water Resource Department of M.P. government, her mother is a homemaker and her elder brother is an Army officer.
Avani likes to play chess, table tennis and do sketching, painting.
She was inspired by Army officers in her family and a flying experience of few hours in the flying club of her college inspired her to join the IAF.
 Avani still has a year to go before she can be positioned for combat missions.
 Avani had earlier said that her dream is to become a good fighter pilot, on whom her seniors can rely when it comes to flying live operations..
Avani has also worked in a video of the Indian Air Force recruitment advertisement.
 Besides the solo sortie, she still has few steps to learn before she is considered to be deployed and fully operational. In coming six months, Avani Chaturvedi will fly the fighter to learn the complexities of a fighter, then she will learn about the strategies and how to use an aircraft as a war fighting machine. She will first learn how to fight during the day and then how to fight and fly during the night.