Oxford study says "Honey is good for curing cough and cold", People say "pehle se pata tha": 
Honey and haldi wala doodh are the two most trusted and old desi nushke to cure cough and cold. And trust me we all have realized the importance now, in this pandemic, we all now swear by this desi nushke. While some people might say that these home remedies don't work, Oxford university surely agrees!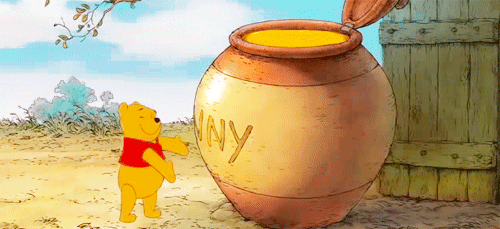 As per a report, physicians from Oxford University's Medical School and Nuffield Department of Primary Care Health Sciences have discovered that honey is way more effective in curing cough and cold than antibiotics and is a safer, cheaper, and more readily available alternative.
In a study published, the researchers wrote: "Honey was superior to usual care for the improvement of symptoms of upper respiratory tract infections. It provides a widely available and cheap alternative to antibiotics. Honey could help efforts to slow the spread of antimicrobial resistance, but further high quality, placebo-controlled trials are needed."
Honey may be a better treatment for coughs and colds than over-the-counter medicines, a new study finds. https://t.co/9Y1TKJIVSs

— CNN International (@cnni) August 23, 2020
However, after hearing this, desi people on the internet have been talking about how their parents taught them this remedy in childhood. And they claimed that they have been using honey as a home remedy for the flu for generations. 
Check out their reactions below: 
My mom told me this when I was 5. https://t.co/uCGmntTsmc

— Arjun Bijlani (@Thearjunbijlani) August 23, 2020
Why new study? It's the most ancient #indianremedies and #ayurveda #siddha cures. The world suppressed #india and now suddenly they are looking at this.

— Vanitha Muthukumar (@bluediamond108) August 23, 2020
Yes honey is effective

— Arjunbijlani_wings💥 (@Arjun_wings) August 23, 2020
@Thearjunbijlani
My mom also told me 😉 but with lemon n warm water 😉🥰

— Dwiti Shah (@dwiti10) August 23, 2020
Yes mix turmeric and honey .. it's a solution to all cough cold sneezing .. and with no side effects

— Timshi Raveshia (@Chatur_Engineer) August 23, 2020
Mexicans have been doing this for generations. Only white people be thinking they're the first for everything.

— nun ya (@nunya38973110) August 23, 2020
We #Sindhi (from #Pakistan or #Induscivilization ) have been using it since thousand of years. We use it every year in flu season rather than going for flu shots.

— sajjad (@sajjadmallah4) August 23, 2020
Africans have been using honey for ages unending. So many ancient remedies being 'discovered' by new studies.

— Olatorera Dickson-Amusa (@AMilliyonDreams) August 23, 2020
Haven't we always known this? https://t.co/Biyvqu3MWm

— Constant Cap (@ConstantCap) August 23, 2020
😂😂Which was already in use since thousand years in India and is a usual home medicine in India. https://t.co/SNDUfz76ek

— SANDEEP KUMAR BOSE (@saandybose) August 23, 2020
It will be discovered that everything we need is already here.

— Art (@ArtCreatesArt) August 23, 2020
Finally, our desi nushke has been recognized globally in the world.