Priyanka Chopra kissing Nick Jonas in the middle of his Billboard Music Awards Performance is the sweetest thing you will see:
Priyanka Chopra attended the Billboard Music Awards 2019, with her husband Nick Jonas. Danielle Jonas and Sophie Turner were also present at the event. Before the event, Nick shared a video of the couple outside MGM Grand Las Vegas, looking ready for the event. The Jonas brother performed at the show after a really long time and the J-sisters graced the occasion.
A video is going viral on social media in which we can see Priyanka kissing Nick, as he walked past her while singing cake by the ocean. Nick reached the point near Priyanka during the performance, she reached over and kissed him. Sophie and Danielle were seen jumping and enjoying the music.
Check out the video below:
Priyanka Chopra kissing Nick Jonas during his #BillboardMusicAwards performance is the cutest. pic.twitter.com/sRi8DgRXc1

— Alyssa Bailey (@alyssabailey) May 2, 2019
They just can't contain their love. It is so sweet.
When the boys finished their performance, the camera captured the J-Sisters' proud reactions.
THIS WAS SO CUTE. #BBMAs pic.twitter.com/ucnyonvbJl

— jonas news. (@JonasConcerts) May 2, 2019
Priyanka and Nick walked the red carpet earlier, along with Danielle and Kevin. Sophie arrived before the Jonas Brothers with her X-Men co-star Tye Sheridan.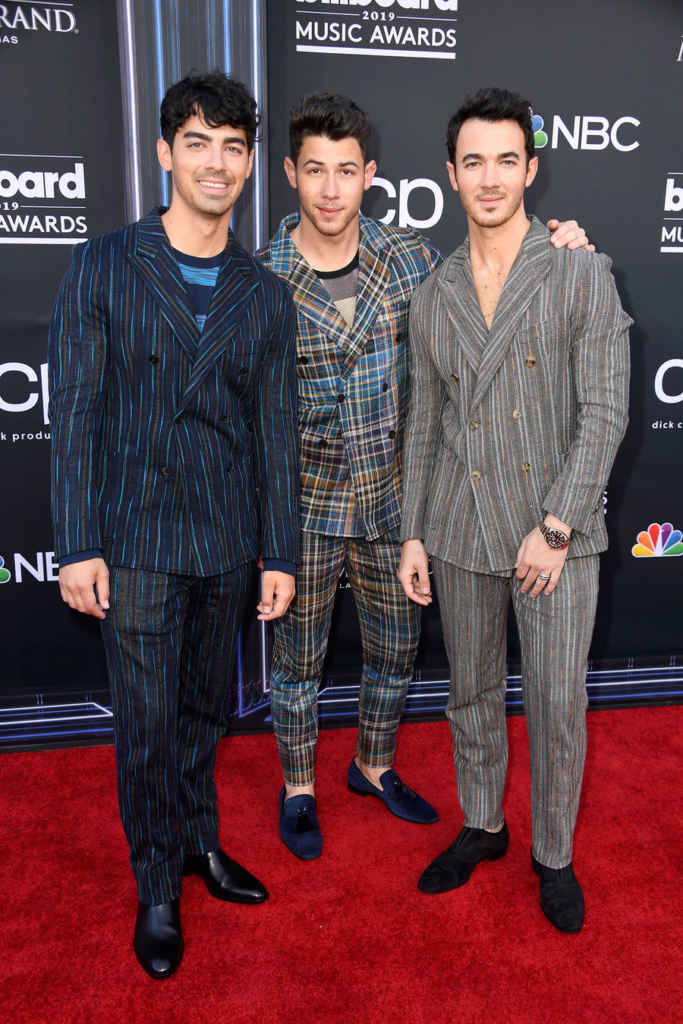 Priyank and Nick will head to Met Gala next Monday. They are co-chairs for the event. Talking about the event Nick said: "To be honest, I'm very excited, I love the Met Gala, it's always a fun night, but Priyanka will set the tone, and I'm just going to be there to support her. So I plan to keep it simple and let her shine."