Check out how Riverdale's KJ Apa joined the fun over Royal baby memes:
Not everyone shares the name with a royal!
Yesterday morning, Meghan Markle and Prince Harry introduced their baby to the world and if this wasn't exciting enough, the royal couple also revealed the name of their little munchkin, Archie Harrison Mountbatten-Windsor. After knowing the name the internet went crazy over the baby's name including Netflix stars KJ Apa and Kiernan Shipka.
Here is the explanation fans of the popular CW show and comic books joked online that the Duke and Duchess of Sussex must love Riverdale, keeping in consideration their baby's name choice. After all, the series main character is Archibald "Archie" Andrews. Who Apa who plays Archie joined the fun group.
"Me & the royal baby," the Chilling Adventures of Sabrina actress captioned her Instagram post, alongside a selfie with the Riverdale star. "Congrats Meghan & Harry!"
Here is the post:
View this post on Instagram
In addition to Shipka's Instagram post, Netflix took to social media to poke a little fun.
"and y' all thought you were the biggest Riverdale fans," Netflix captioned their post, alongside a photo of Meghan, Harry, and Archie, except they Photoshopped KJ's face onto the royal baby's. "Welcome royal baby Archie, earl of Riverdale."
Jokes apart, the Duke and Duchess of Sussex shared sweet details about their son during his royal debut.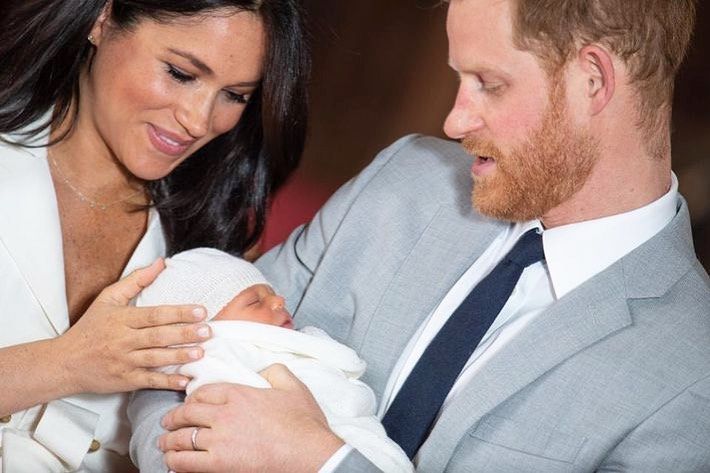 Meghan was wearing a white sleeveless trench dress by London-based British designer Grace Wales Bonner "It's magic. It's pretty amazing," she told the press, she further added, "I mean I have the two best guys in the world, so I'm really happy."
She continued, "He has the sweetest temperament. He's really calm…and he's just been a dream, so it's been a special couple days."
Prince Harry said, "He's already got a little bit of facial hair as well. Wonderful."
Congratulations to the royal couple and the family for the addition of a new member.