Shilpa Shetty shared a quote of faith on her Instagram story.
Shilpa Shetty has been lying low since her husband's arrest in a pornography case. The former actress shared a quote on her Instagram handle that indicated she is keeping faith during this tough time.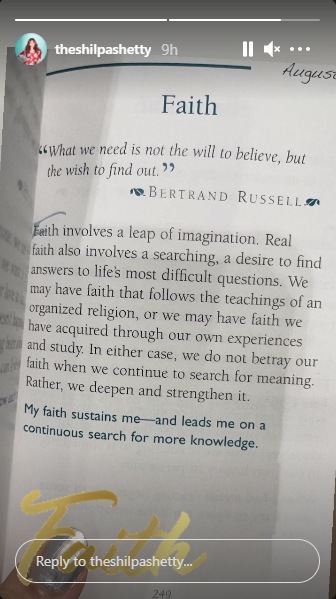 She shared a picture on Instagram with the quote "What we need is not the will to believe, but the wish to find out." … "My faith sustains me–and leads me on a continuous search for more knowledge." and is an excerpt from a book by Bertrand Russell.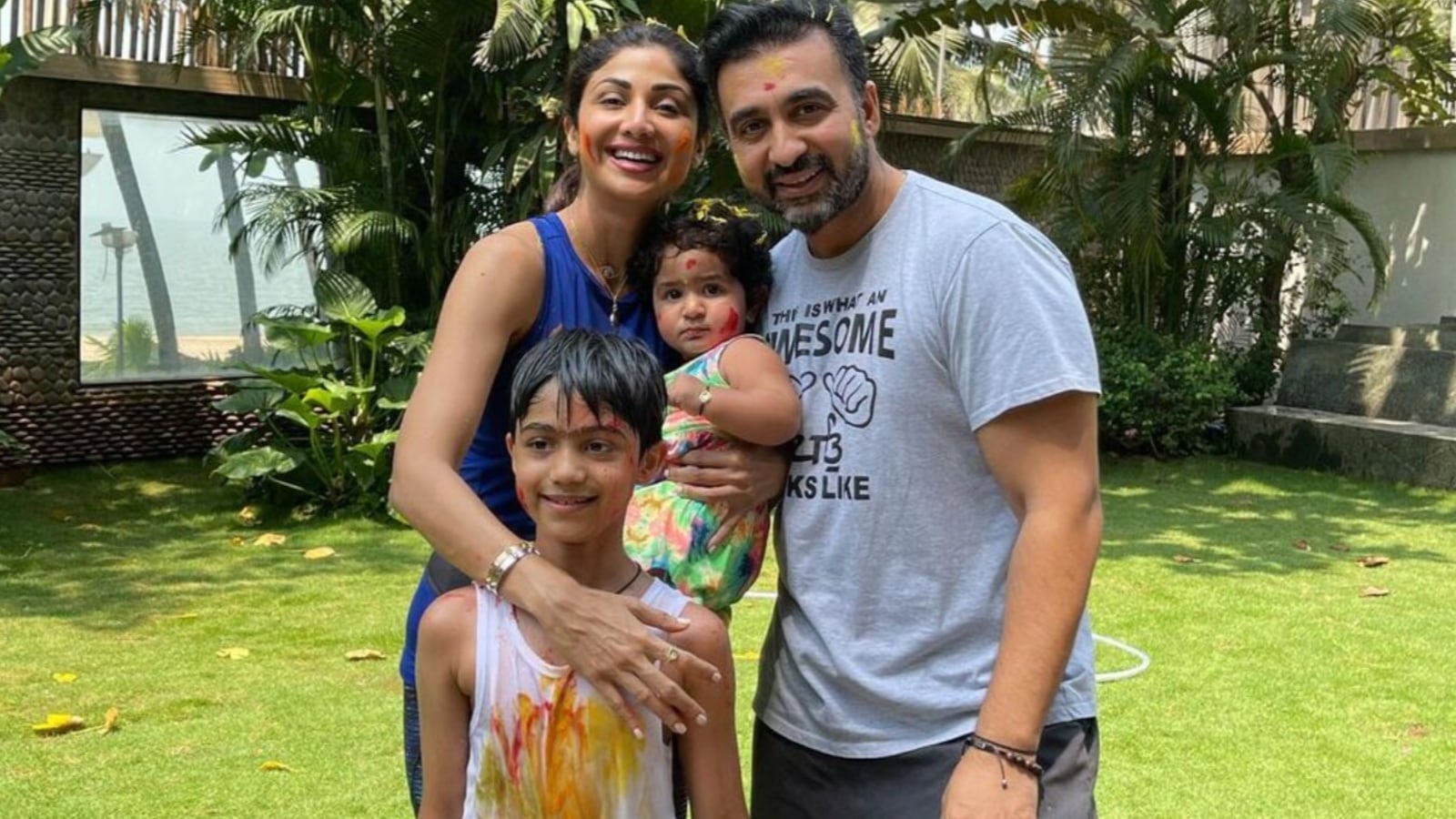 Shilpa Shetty has been getting back on her feet and she also shared a video of her doing yoga last week.
Raj Kundra was arrested on July 19 along with a few other people and has been in the custody ever since. Shilpa Shetty released an official statement a few days after her husband's arrest and said she won't be commenting on the situation.