Sonam Kapoor Wore Mangalsutra as a Bracelet:
In Delhi for #VeereDiWedding promotions. @vdwthefilm
👗: Keti Chkhikvadze
👠: @jimmychoo
Earrings : @Isharya
Bag : @WeAreRheson
Styled by: Rhea Kapoor
Assisted by: Manisha Melwani
Hair : Alpa Khimani
Make up : Mitali Vakil pic.twitter.com/Pm7Luy0aGK

— Sonam K Ahuja (@sonamakapoor) May 25, 2018
Bollywood's Fashion Diva Sonam Kapoor is known for setting out of the box style statement. She is always appreciated for her unique style but  recently she got slammed for wearing mangalsutra on wrist. Her mangalsutra is custom made having symbols of both Sonam and Anand's star signs, Gemini on the left, Leo on the right and a Solitaire in the centre.
During the promotions of her upcoming film Veere Di Weddding she was spotted wearing her mangalsutra as a bracelet. Though, many people admired Sonam for setting the new trend but, some also trolled her on twitter for wearing an auspicious symbol of marriage on the wrist.
Check out the tweets
Mangalsutra is not compulsion but it is love by wife for her husband. And it should always be nearby heart for which it is weared in neck. This bollywood is declining our culture day by day as they grow up in foreign. So they are mixture of indian+foreign.

— Arpit Swarna (@ArpitSi04280592) May 26, 2018
Do you really think a sane person will go to watch Veere Di Wedding. @sonamakapoor abused mangalsutra in movie and later being found designing the one for herself. As she rightly said in movie jb tk bc mangalsutra gale me nahi padta life incomplete rehte hai

— India Rising (@Chaman52962154) May 26, 2018
Sonam Kapoor has backstabbed millions of feminists by this Pic.. by wearing a Mangalsutra , she has adopted the age old regressive HINDU tradition of bieng "owned" by a Man & tht she is now his property!!!..

— The Black Sheep (@blacsheep369) May 9, 2018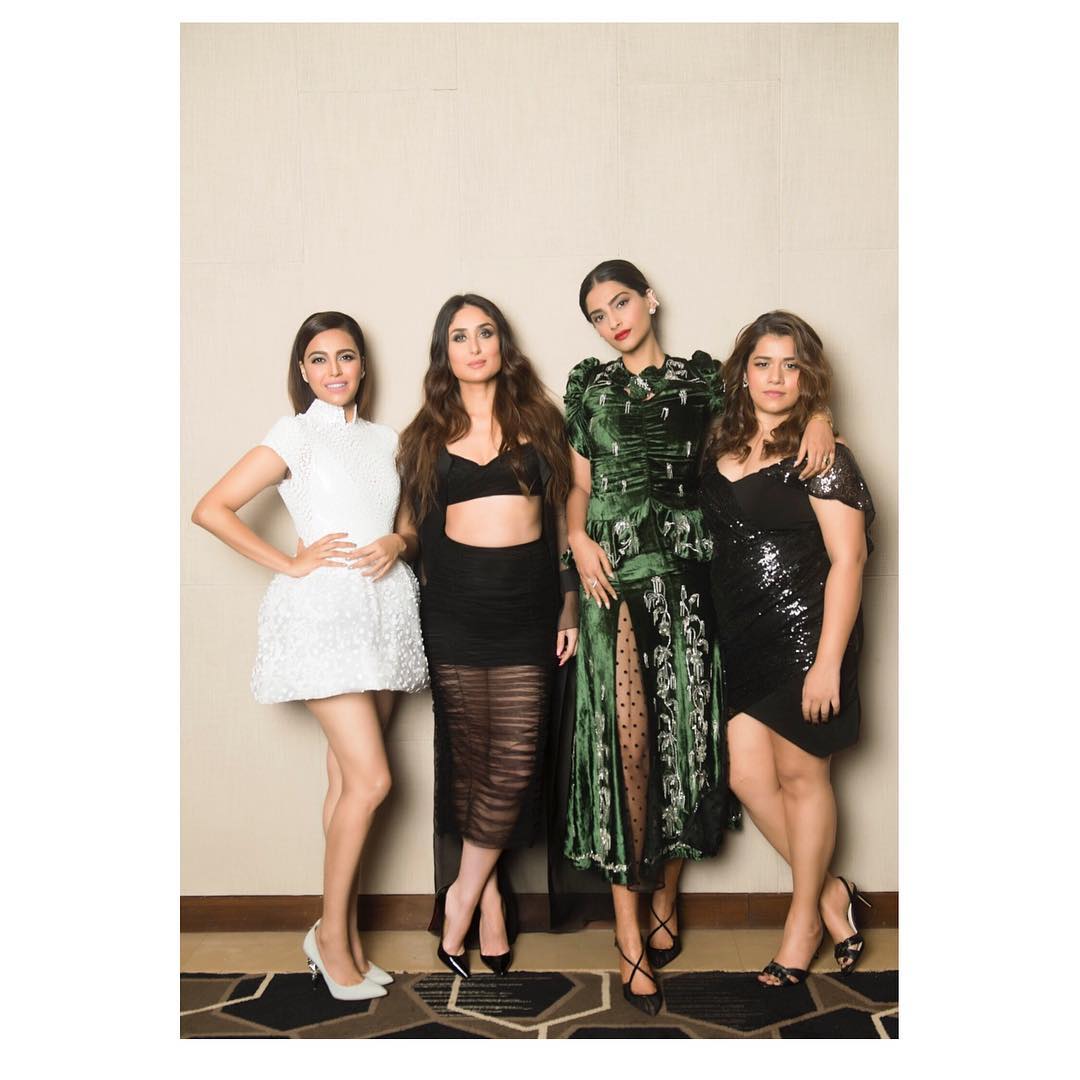 Nowadays Sonam Kapoor is busy in promoting  her upcoming movie Veere Di Wedding releasing on 1st June. The movie also stars Kareena Kapoor Khan, Swara Bhasker, Shikha Talsania and Sumeet Vyas in lead roles.