Picture of weird 'gulab jamun' pizza is receiving hate online:
This is not for the first time that someone has experimented with food, earlier too many dishes went viral on the internet which resulted in floods of comments. This time, it is a picture of weird 'gulab jamun' pizza which has left people in a baffled state.
We all might have had capsicum, onion, tomato and, for that matter even pineapple as a pizza topping but what about gulab jamun? Picture of three such bizarre pizzas with khoya, rose petals, sliced almonds and gulab jamuns on the top is doing rounds on social media and, no one is happy about it.
While many asked why the dish was made in the first place, one said, "Italy please invade us and just end it all", while another user wrote, "Burn it down".
Check out the picture here: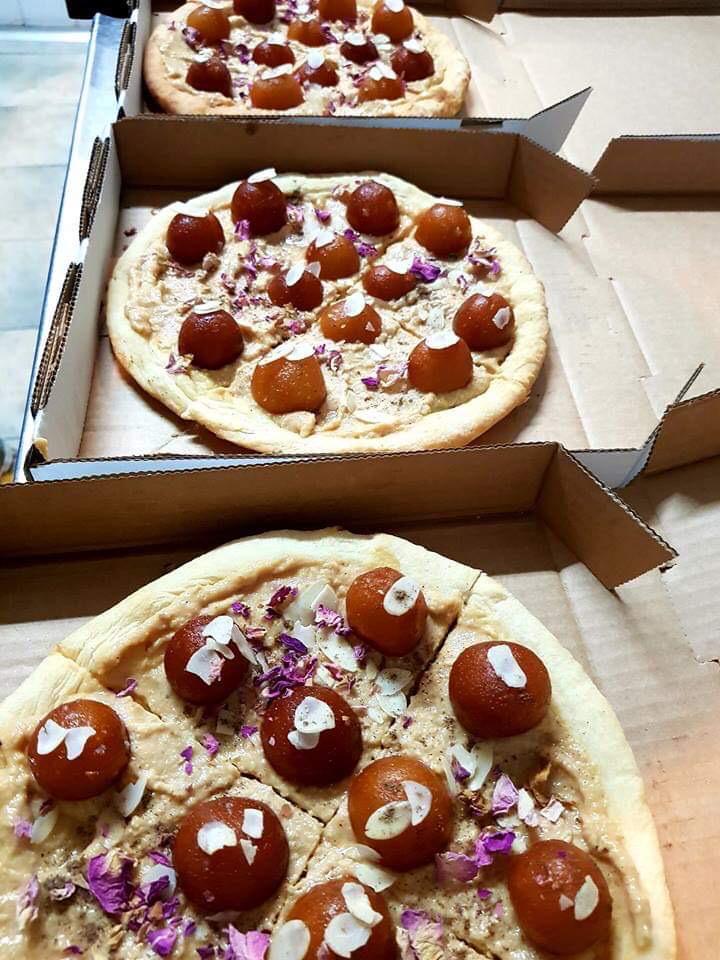 Check out the people's reactions here:
Hey @UN I'd like to report a human rights violation https://t.co/o7FtjblfXv

— i'm your summer girl (@mohantee) November 9, 2019
Even my sweeter than sweet teeth cannot convince me to try this https://t.co/Usg7iyktN9

— 🌙☀️✨ (@KittyQuested) November 9, 2019
The world better end soon if this is happening. https://t.co/1PAY82fyJu pic.twitter.com/a3PHpGfO9H

— TeJaL (@Federista93) November 9, 2019
When you serve barat ki roti and meeth together because of time constraint 🤣🤣 https://t.co/GbexGNZRBg

— Nasir Nawaz (@Nasir966) November 9, 2019
Pizza hum sharminda he, tere qaatil abhe zinda he #FML https://t.co/bbcfJ1rgnx

— محمد اسامہ (@MrrHapiness) November 9, 2019
Pizza ki pic.twitter.com/k393V0LAXL

— Niraag® S 🏏 (@niraag69) November 9, 2019
This crime against humanity needs to be tried under the Geneva convention.

— Hasnain Haider (@langahwhotweets) November 8, 2019
This is blasphemy. 🤷🏻‍♂️

— marb (@TheAsadRaza) November 7, 2019
O C'mon ! How can we allow such horrible act to happen to few things which are still original, pure and consistent in this country, like Gulab Jamans ? Think we need a mass hashtag movement to save it. #savegulabjaman

— Ali Shafqat Khan (@alishafqatkhan) November 7, 2019