PeeCee called a SCAMSTER by a magazine: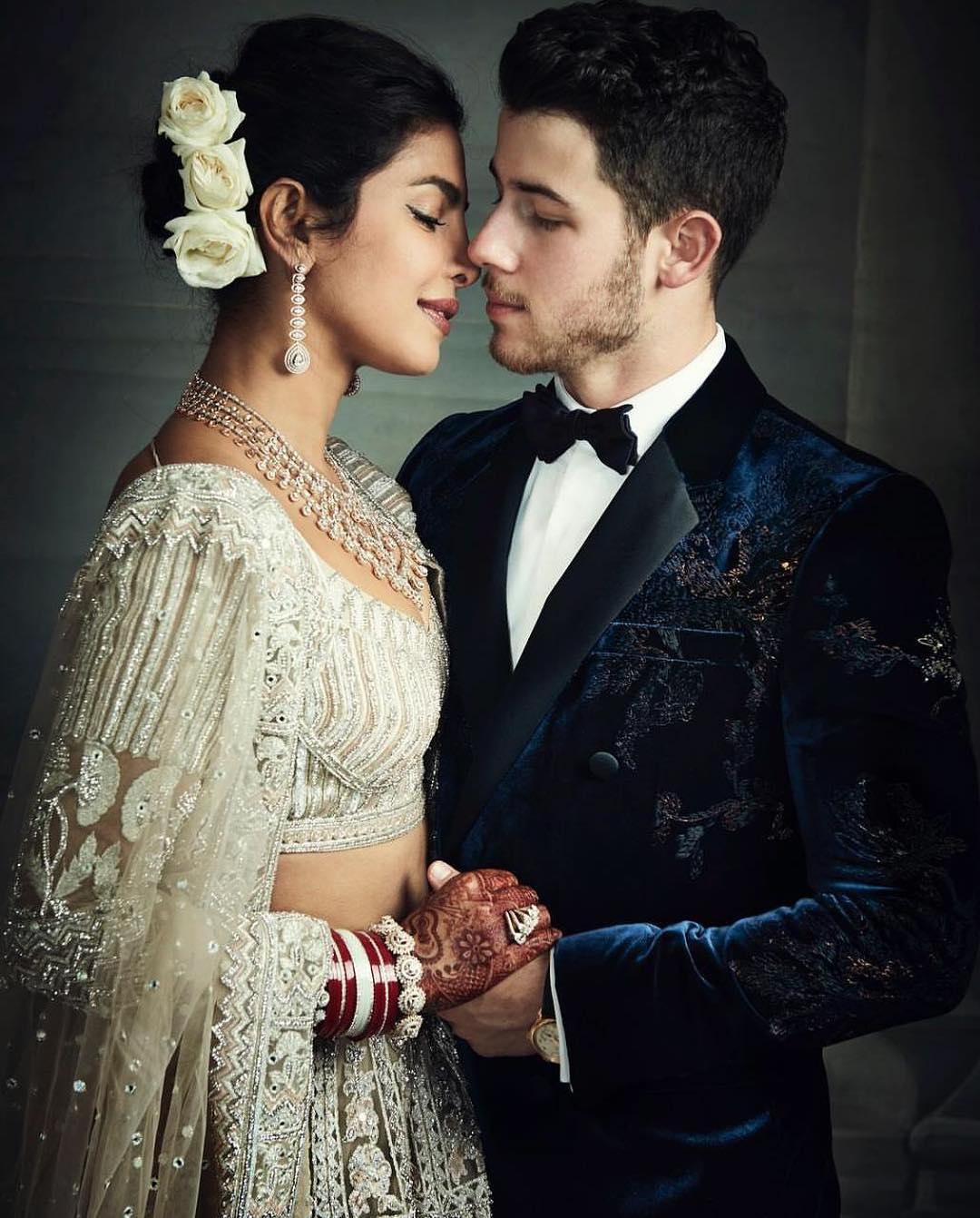 The most awaited grand wedding of Priyanka Chopra and Nick Jonas has taken place. All the fans have congratulated the couple and floods of beautiful comments came on the social media for the duo. Though many praised Nickyanka for choosing such an amazing partner but as usual there are some who turn things ugly.
Recently an article by 'The Cut' online was published where Peecee was called a global Scamster who tricked the 'innocent' Nick Jonas into getting married to her. After reading this twitterati could not resist from commenting on it and along with the common people celebrities also lashed down on the magazine and the writer.
Check out the people's comments here:
Way to be culturally insensitive and offensive. You clearly have issues with her and her success as an individual, and the internalised misogyny you're living with girl, find a way to heal. pic.twitter.com/BmJFWXyxRr

— Proxima Black 🙅🏽‍♀️ (@SLovesAutumn) December 5, 2018
Wow. Didn't really expect this type of narrative. Whether they're real or not, this article is a new low. Hope you find better things to write about.

— name cannot be blank (@jwakhan) December 5, 2018
From the writer who pitched and wrote this, to the editor who approved and published this trite, y'all are some jealous bitter haters. pic.twitter.com/kAtLOZVtK0

— Carolyn 'people pon scenes today' Hinds.😒 (@CarrieCnh12) December 5, 2018
You know it's a wedding right?

The only correct response to a wedding is congratulations.

Not this disgusting display.

— Katie (@Katiem616) December 5, 2018
I'm not a Jonas fan but this tweet alone is super embarrassing and screams jealousy and bitterness. I have no idea how @TheCut published this.

— Michelle (@michisreal) December 5, 2018
Get well soon☺

— Simran TIWARY (@TiwarySimran) December 5, 2018
I wish your parents loved you…

— Sankalp Singh (@Sankalp_NCR) December 5, 2018
So did she steal your man or something?

— Herman Douglas (@Sleepless_Knite) December 5, 2018
— Angela Sedai (@xavierjacks) December 5, 2018
Can't wait for Priyanka to post a cute lil Instagram of a bankrupt writer with a very expensive law firm tagged as a sponsor xx

— adt (@adt_txt) December 5, 2018
Check out the celebrities comments here:
This is wildly inappropriate and totally disgusting. Very disappointed that The Cut would give anyone a platform to spew such bullshit. https://t.co/iYKaifKJP6

— Sophie Turner (@SophieT) December 5, 2018
This is disgusting. @TheCut should be ashamed to have someone write such evil words. What Nick & Pri have is Beautiful Love. Thank u, Next. https://t.co/G3hvXmhm9O

— J O E J O N A S (@joejonas) December 5, 2018
For a publication that "shows women's what they are made of" @TheCut has a lot to answer for . The article on @priyankachopra was sexist , racist and disgusting. Also it's written by a woman which is so sad. It reeks of envy and bitterness. @mRiah shame on you! https://t.co/bmbbX7LrAT

— Sonam K Ahuja (@sonamakapoor) December 5, 2018
The article was also posted on Twitter with a caption "All Nick [Jonas] wanted was a possible fling with Hollywood's latest It Woman, but instead, he wound up staring straight at a life sentence with a global scam artist."
Many people said that the article is a result of jealousy and also spreading hatred for Indian women. Some people have also said that the writer is blaming Priyanka for earning the diamonds that she has earned with hard work. People are appalled to see such articles getting published and pointing out the fingers on such popular mainstream actress's dignity.