Women are offended by Kareena's 'Feminism' Statement :
Star of Bollywood Kareena Kapoor Khan has always won hearts by her outstanding performance and movies. She has earned a big name and fame in Bollywood but, recently people were dissapointed by her 'I am not a feminist' comment.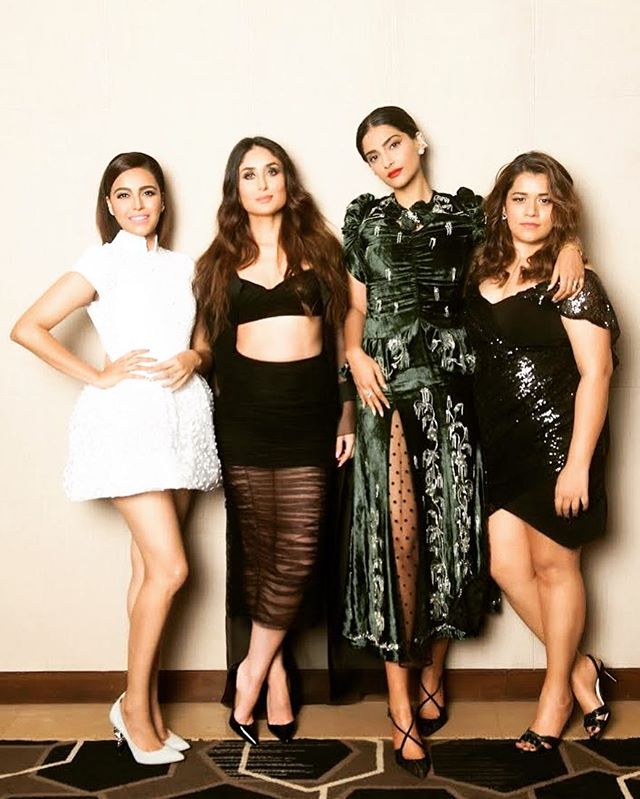 At the music launch of her upcoming movie Veere Di Wedding, Kareena was asked about her views on Feminism to which she answered, "I believe in equality. I wouldn't say I am a feminist, I would say I am a woman and above all, I am a human being. I am also as proud to be known as Saif Ali Khan's wife, as I am to be Kareena Kapoor. So that is just the way I am."
Though the actress responded confidently but, many people are not satisfied with her controversial statement. Along with disappointing comments few people also cracked jokes on Kareena's expense. Some people even taught her about the real meaning of Feminism in their post.
Check out these tweet reactions to Kareena's comment on feminism:
It's 2018 and we have a Kareena Kapoor say, 'I believe in equality of genders, but I am not a feminist'. How long before women in positions of influence educate themselves? Is that really too much to ask!

— Shruthi Suresh (@veryshrued) May 23, 2018
Being a #feminist means believing in and fighting for EQUALITY. The goal of #feminism is "to define, establish, and achieve political, economic, personal, and social equality of sexes." (Wiki) Kareena Kapoor definitely needs to have a better understanding of the term. https://t.co/L8zyWqvhoJ

— ruchi kokcha (@ruchikokcha) May 23, 2018
And I thought feminism is all about equality😁😁 thanks for enlightening us. Someone plz give her a dictionary😂😂 https://t.co/WCAXyTtXLQ

— mita.biswas (@mitaholudpakhi) May 24, 2018
"I believe in equality but I don't want to fight for it, don't want to educate myself on women's rights, don't want to be seen as a man-hater, but other women should be feminists so that I can reap the benefits"- What #KareenaKapoorKhan actually saidhttps://t.co/nJzJsVAmyu

— Manal Faheem Khan (@ManalFaheemKhan) May 23, 2018
I'm not an animal lover, I just really, really, really like animals!
I'm not an activist, I just campaign for change!
I'm not a vegetarian, I just only eat vegetables!

— Khemta H. Jose (@khemtajose) May 23, 2018
Saif doesn't know what eugenics means. Kareena doesn't know what feminism means. Raam milaye Jodi hai.

— कच्चा पापड़ (@lazybutterfly17) May 24, 2018
Feminist : My life my way. We have rights to express ourselves regardless of whether it is right or wrong.

Kareena : I believe in equality.

Feminist : 👇

Like how .. ? How do you guys maintain these double standards ?? pic.twitter.com/VGf9mR0RDZ

— Fidus Achates (@Sohni_Bose) May 23, 2018