People get nasty and troll Urvashi Rautela for copying Gigi Hadid's post:
The Miss Diva 2015, Urvashi Rautela knows how to grab attention. Recently, she was captured dining with Ahaan Pandey, where she gave a shocking look to the paparazzi present. After it, reports circulated all over the internet saying that it was nothing but publicity gimmick.
As soon as, Urvashi got to know this; she slammed the media with an Instagram post. In the post, she said she does not have any harsh feelings for anyone and the reports are not true. Here is what she wrote in it:
However, Urvashi seems to have forgotten to give credit to Hollywood model Gigi Hadid for the caption she used in her post. Well, the reason was the post she shared was entirely copied from Gigi Hadid's post that was shared earlier. Gigi had earlier slammed the media for circulating false news about her relationship with Zayn Malik. The statement that Gigi posted on social media is the same that now Urvashi used in her post.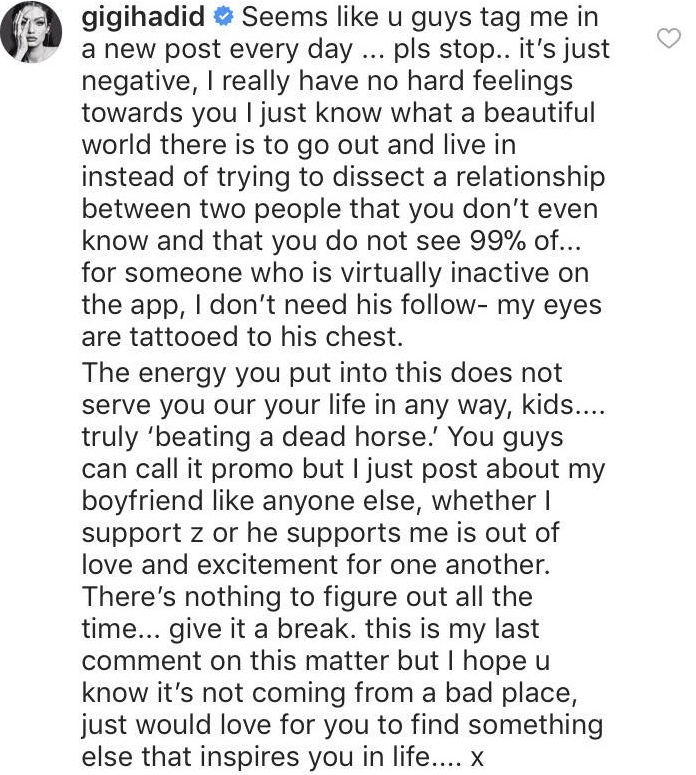 Though she made little changes to it, but neitzens trolled her mercilessly calling her post plagiarized and advised her not to copy someone else's feelings – word by word. Here is what people commented: