With the winters chilling us all! (literally!) Its time to snuggle your feet into warm and comfortable pair of boots. Personally, we at AAW wait all year round for winters only because we love our boots!
However, before you start wearing your booties a little knowledge about the different types of boots you can invest in is a must. PS, since quality boots are expensive we recommend you wait and bu them in sales than buying any local ones which can get slippery.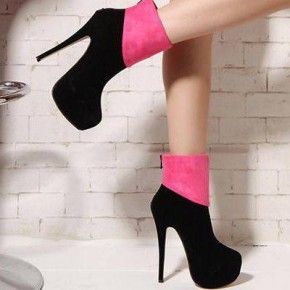 Ankle Boots  
These booties are much in style these days and are availability in both leather and suede. Ankle boots can be paired with woolen short dresses or a mini skirt. However, it needs to be kept in mind that higher the boots in length, shorter the hemline of the dress should be. Tights, skinny jeans and leggings work amazingly with these boots in shades of grey and black. Just be sure to tuck in the jeans into the boots and team with a nice sweater or top.
Booties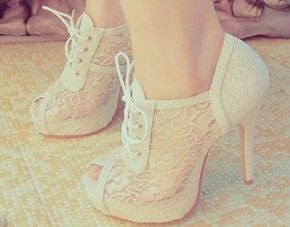 Don't get confused by the name they have! Suede booties in vibrant colors are much in demand these days. Many Bollywood actresses (irrespective of season) sport them. Booties give more of a half-footwear and a half-shoe look as they generally stop at the ankle or at the end of the foot. Booties work best with jeans or leggings teamed with layered socks to keep your feet warm. They give your dresses a much needed stylish edge.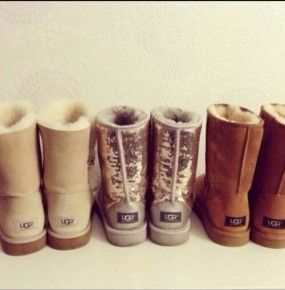 Ugg Boots
From being the most hated to the most loved boots Uggs have their own fan following. Hollywood celebs loves their Uggs. Ugg boots are winter specials, since the soft fur encased insole provides the feet the much-needed warmth. Available in warm colours such as beige and shades of red, blue and green; these boots can be worn with anything from tight denims, leggings to pencil trousers. In India many Uggs copies are available and none are as comfy as the originals. PS They are not waterproof so keep away from snow, rain or water.
Desert/Chukka Boots
You must have surely seen these in some of your favourite footwear stores and wondered what these actually are. Well, Chukka or Desert boots are low cut suede type of boot with two to three pairs of eyelets available for lacing. Earlier made only for men, these boots are now available for women too. Soft colours such as coral pink, beige, olive green works best in Chukka boots, which paired with basic denims, will give a casual winter look.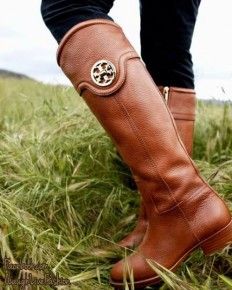 Mid-calf Boots
If you have your eyes set on a Mid-calf boot, always go with leather on this one to perfect that formal and professional look. Available mostly in neutral colours, these boots work wonders when worn with a skirt or a coat that ends at the knee. Opting for a knee-length dress that allows the top of the boots to be visible, will give the outfit that extra oomph.
They also look great with leggings or stocking feet. Our pick? Team them with jeggings and plaid shirt to get that sultry cowgirl look!
Knee and Over-the-Knee Boots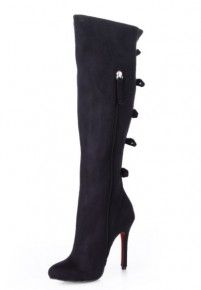 Also known as the 'good girl gone bad' boots, they add sexuality and oomph to any outfit you wear. Due to its long length, these types of boots keep your feet as well as your legs warm throughout the winter season. Pair it with up with jeans or leggings and a leather or fur jacket on the top for a warm yet stylish look. For those with long, slender legs, a dress that falls just over the top of the boots will be just perfect.