Why the all-new WishCare Fermented Rice Water haircare range has me hooked
Fermented rice water has been an age-old secret for beauty and hair care. Slowly many product lines have also started including it to utilize upon it's magical properties. I have used rice water facewash but the new haircare line by WishCare had me intrigued. WishCare just launched India's maiden Fermented Rice Water HairCare Range. And being an SLS and paraben-free range I was happy.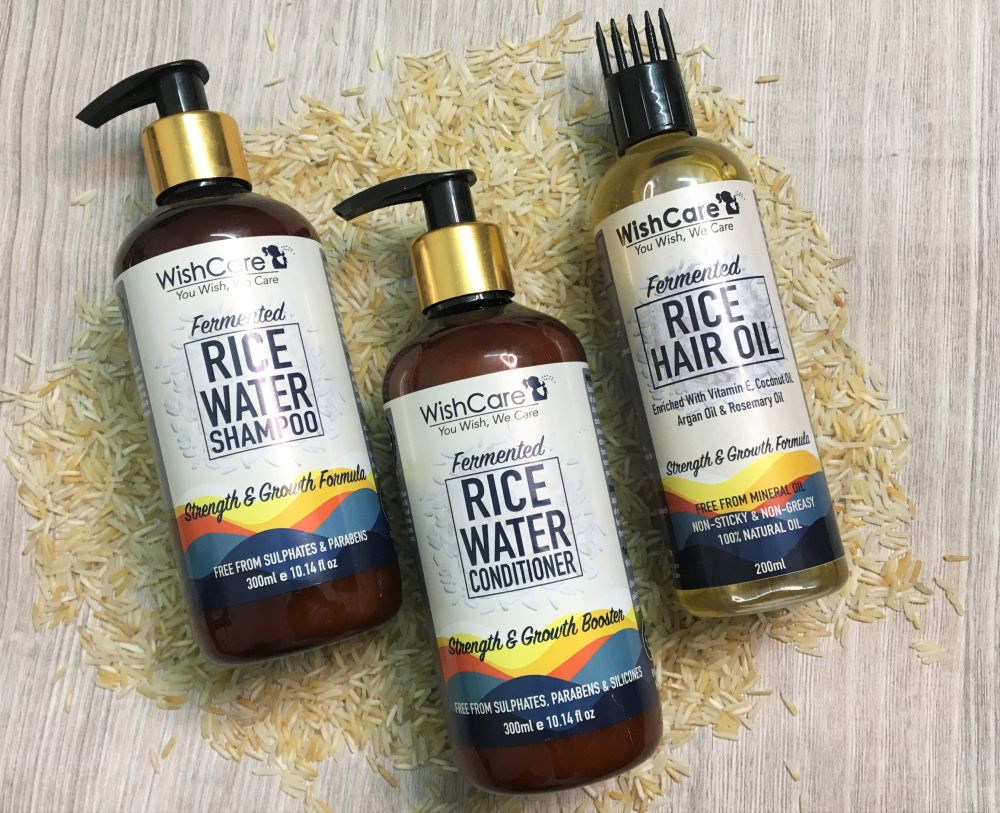 Here is my review of the  WishCare Fermented Rice Water Hair Care range. I used  the
WishCare Fermented Rice Water Shampoo
WishCare Fermented Rice Water Conditioner
WishCare Fermented Rice Hair Oil
Claims: Inspired from the traditional home remedies of Korea, Japan and South East Asian countries, the products in WishCare Fermented Rice Water Hair Care range is enriched with vital natural ingredients formulated to nourish your hair strands and provides restoration for damaged hair. Packed with the essential amino acids, Vitamin B, Vitamin E, minerals and antioxidants, the products offer hair health benefits such as smooth, shiny, detangled, strong and long hair. They contain allantoin known for its anti-inflammatory properties as well as proteins that help in strengthening of the hair shaft and filling in the cracks. Additionally, rice water hair treatment reduces friction, increases elasticity and closes the cuticle leaving hair extra shiny.
Availability: It is available on leading e-retailers and Wishcare's own site.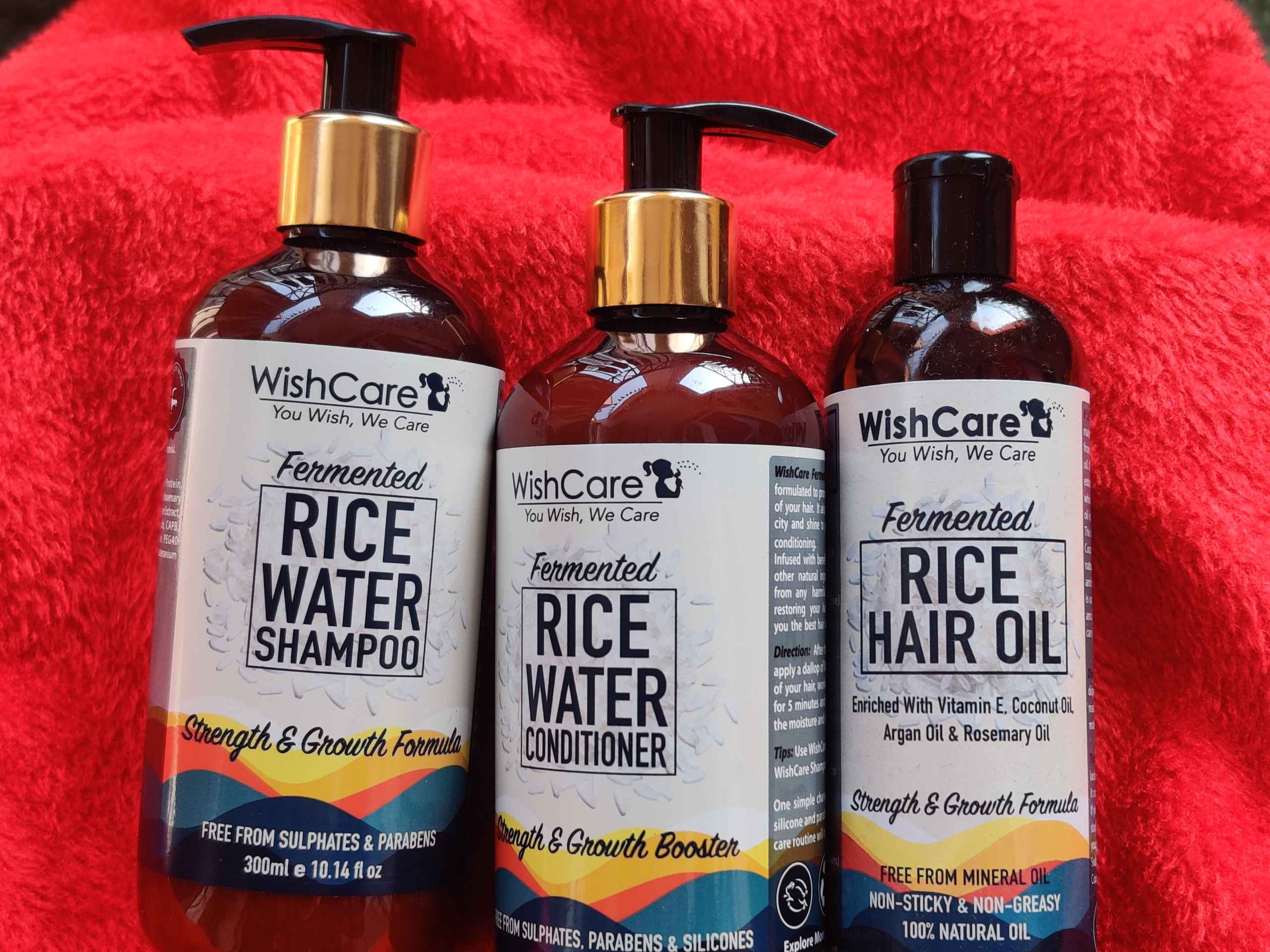 Price: The product range starts from 450 INR making it pocket friendly.
Why I loved the WishCare Fermented Rice Water Hair Care range:
While I have been dabbling in 'healthy' hair care for a few years, most products tend to leave my hair dry and dull. But the Wishcare haircare range that too is made from natural ingredients with no sulphates, paraben, silicones, chemicals or salts is starkly different! Yes, the shampoo like most products without SLS doesn't really lather but your hair feels clean later.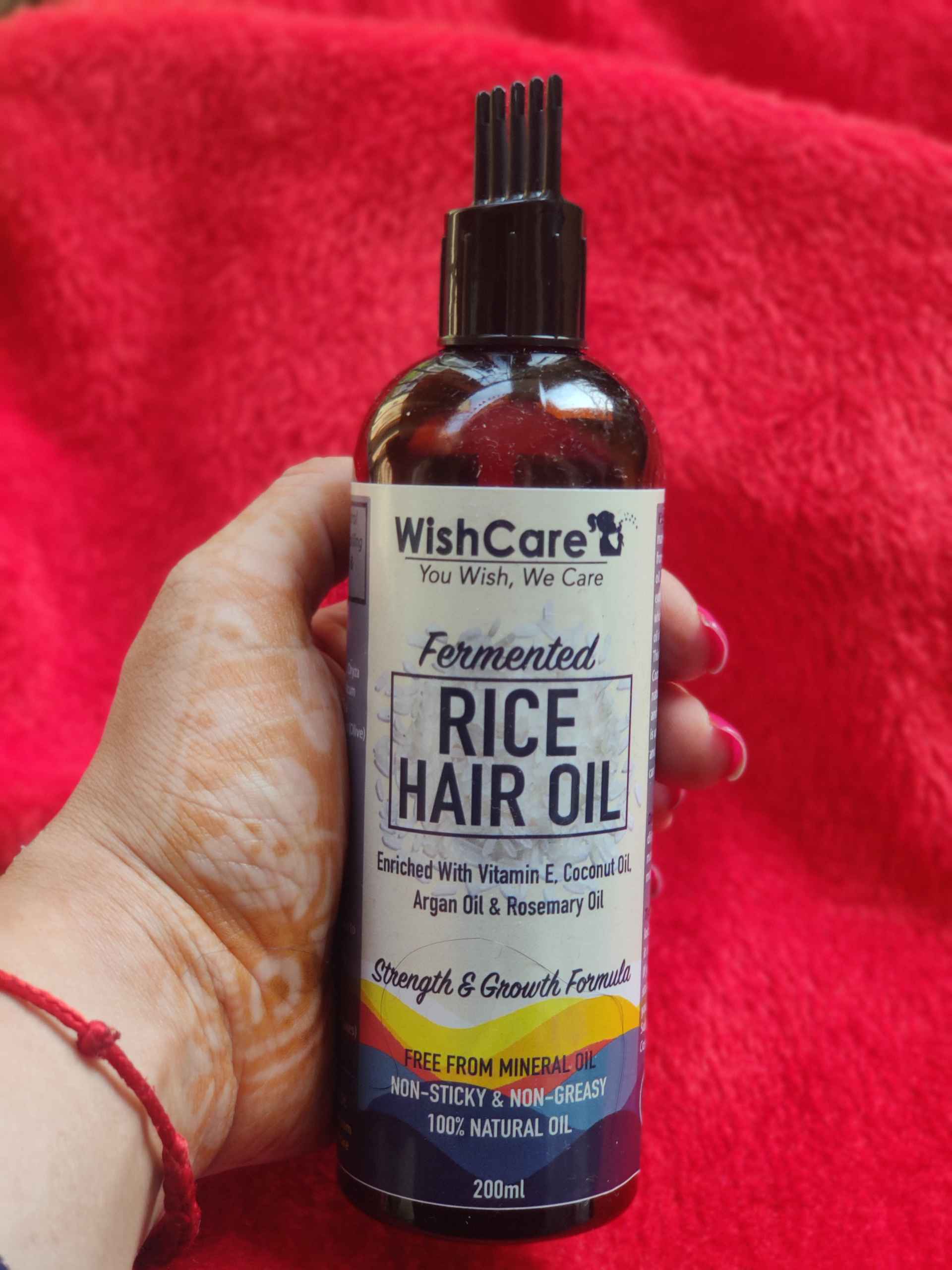 The bomb and must-have in this kit for me is the oil! The oil comes with an application comb for deeper penetration and mess-free application. The oil is nourishing without sticking post-wash. I have used this often for the past one month and it has kept the season changing dandruff at bay too!
Their haircare range is suitable for both men and women & for all hair types. And is worth a buy.