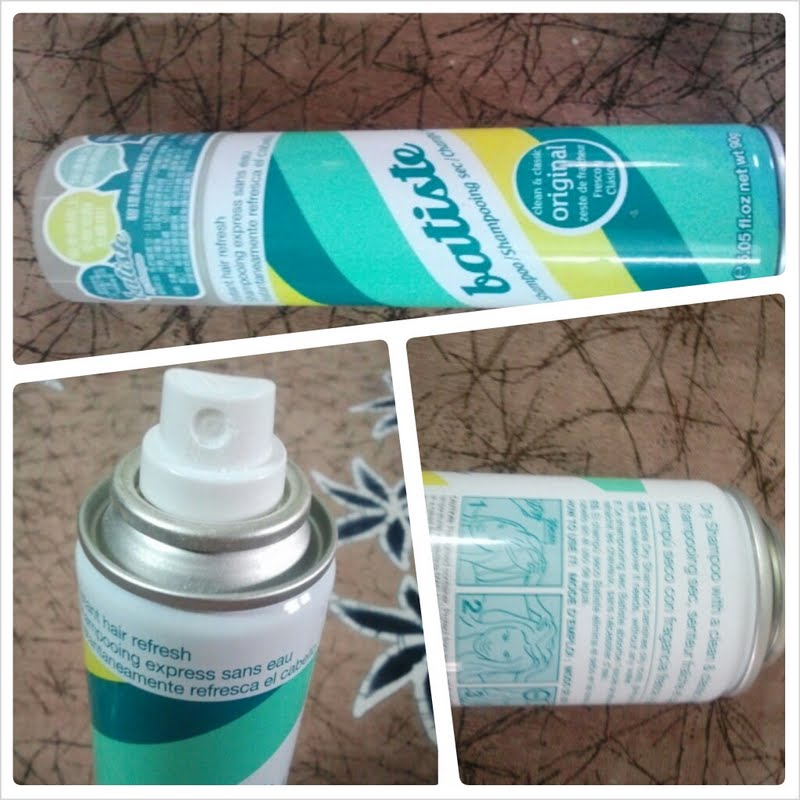 Thinking what is a dry shampoo?
A dry shampoo is an instant hair refresher. It is a powdered substance used to clean the hair without water. The ingredients in dry shampoo soak up oil and dirt on the scalp. I have read about dry shampoos many times but never used it. Last year I bought a Batiste dry shampoo from Hong Kong and since then I have using it when my hair need a wash and i am short on time. Here is my take on the product:
Claims: Batiste Dry Shampoo banishes oily roots, giving dull, lifeless hair, the makeover it needs, without any water.
How to use: First shake and spray Batiste into the roots, keeping the nozzle 30cm from hair. Now massage through with fingertips and brush hair and style as usual.
Price: I got mine from Hong Kong for approx INR 350.
Packaging: It comes in colourful compact metal can with a nozzle and white cap.
Pros: I like this product because…
• It removes all dust and absorbs oil from the scalp
• The packaging is travel friendly.
• It's very easy to use.
• It adds volume to the hair.
• It refreshes the hair in just 5 minutes.
• It didn't damage my hair.
• Cheaper than other dry shampoos.
It is easily available online on Nykaa.com
Cons: Below are the major cons of the product.
It's white in colour so at times the residue is visible on the scalp.
The smell is very strong.
Rating: 4/5