Pair your favourite pair of sneakers with Indian wear!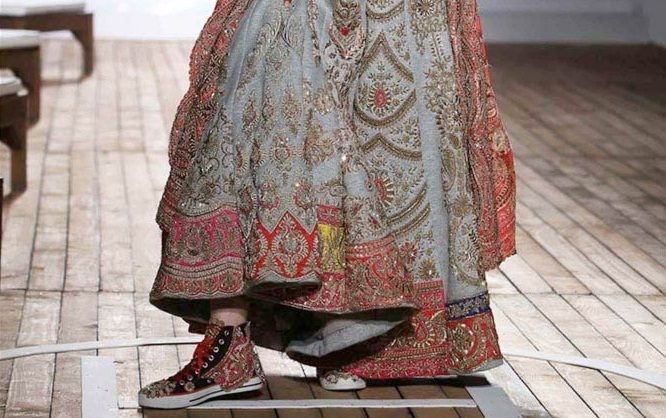 Don't we all love glitzy Indian wear? Well wedding season means a lot of sarees, suits and lenghas. This often means wearing heels which can make carrying your attire a bit of a task. And if like me, you are born with two left feet heels, it can be a daunting task! Last night we saw photos of Sonam Kapoor's stylish sister Reha Kapoor don a pair of sneakers with her Anamika Khanna outfit and the sneaker lover in me rejoiced. Why has no one ever suggested it to me?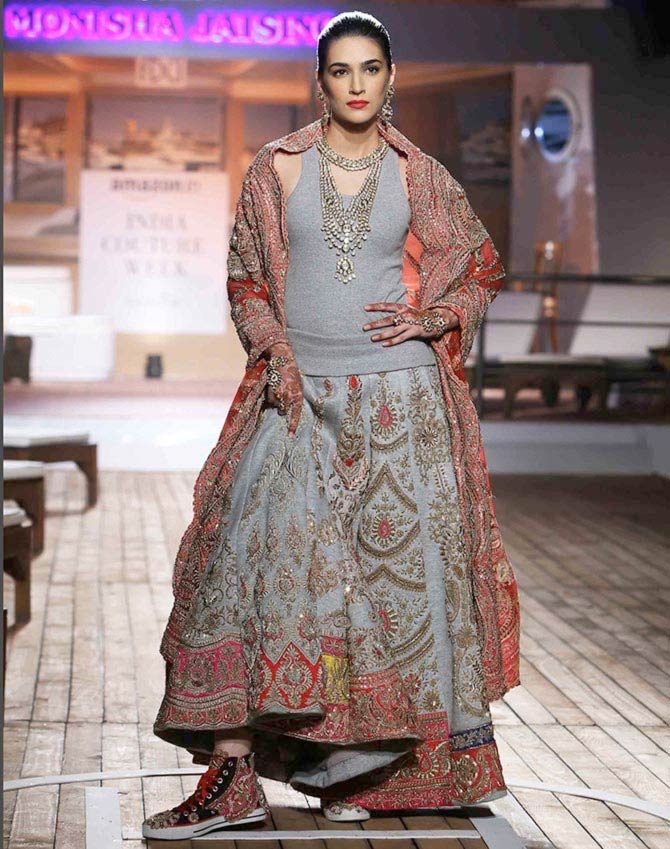 Well here are tips to pair your pair of sneakers with Indian ensemble. These are not rules just basic tips to make your sneakers work that outfit perfectly: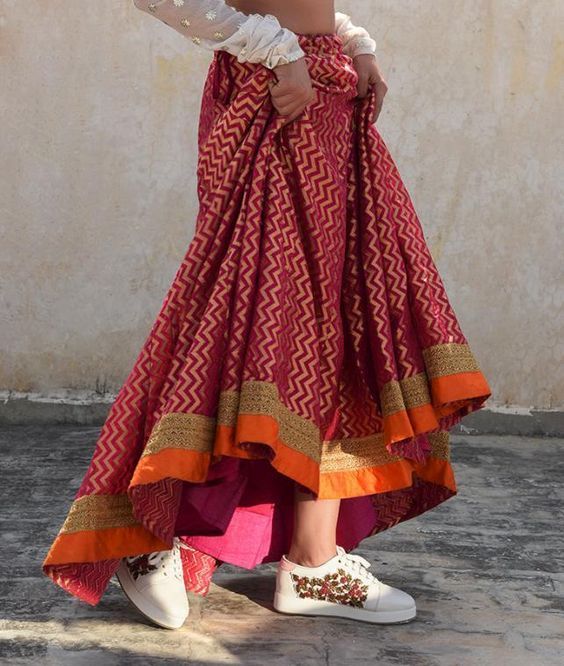 Pick white sneakers
Let the sneakers pop out. Do not try to colour co-ordinate them by wearing a same coloured pair. They need to pop out to make you stand out.
Pull it off
You need a sassy attitude to pull it off. Like every Indian wedding the 'aunties' are going to question you? Be ready.
Wear them embellished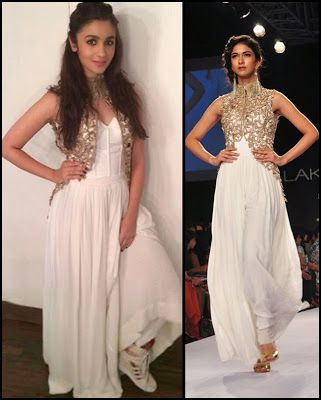 pair
Bride and still want to wear that pair of shoes well get an embellished pair custom made! Can't do that? Pick ones with some gold or silver appliqué work and change the laces to zari ribbons and you have your own special pair.
Make sure the dress ends on your ankles
If you want the sneakers to shine, make sure your dress ends on the ankles. Look at Rhea Kapoor add sass to her ensemble!
Would you wear them with your Indian attire?