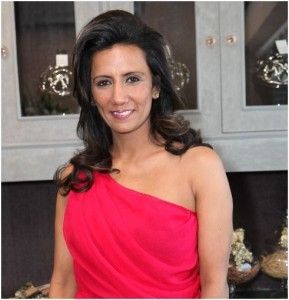 Every woman has a story to tell. Most women strive to balance their personal and professional lives and attain their dreams. This week, on International Women's Day we will bring you stories of Indian women who got out and achieved those dreams. For most women fashion and dressing up and synonymous to life itself, so we got designer Pam Mehta to discuss how feminism has changed the world and that indeed we have come a long way.
Do you think that with the onslaught of consumerism, Women's Day has lost it's sole objective? Elaborate.
Well it's all about the confidence, persona and according to me consumerism has little importance. Today's modern Indian woman knows her rights, pays due importance to her education and balances her professional and personal life upto her expectations so for me every day is a women's day.
Feminism back then meant acting like a male but it is evolving into balancing a woman's beauty and brains. Do you believe you are a feminist at heart?
Well I feel I believe strongly in balancing my family and profession. Also in treating an individual as an individual, be a man or a woman.
Rapes, gender discrimination, dowry deaths, eve teasing etc. Everywhere women are being subjected to unfair treatment. Have you ever faced unjustified treatment as a woman?
It will be very unfair to say that. Decades back even I faced discrimination as regards generic mindset at work but in today's scenario one can overcome such disparities if you are confident about your own self.
What do you think the biggest feminism issue worldwide?
I feel a very big issue today is inequality in terms of managing the roles of a homemaker, worldwide women are expected to do everything on the home front. But they are expected to make a mark professionally too. One needs to understand that a man and a woman together make the house, a home and that duty is not restricted to women.
One issue you believe must be highlighted this women's day?
One needs to highlight the importance of girl child education.
Which is an ideal song for this occasion?
"Heal the world"
One law India desperately needs to introduce in favour of women?
Equal participation / reservation in politics and education.
Any message for today's women?
Be strong, know yourself , identify with yourself (and your qualities) and be you.