These affordable trendy kurtas are great for office wear
Love for kurtas is evergreen and they are comfy, stylish and great for daily wear. We love wearing them to work, at home, and small gatherings. Here we have a list of brands that have a great variety, amazing fabric and are a great pick. These kurtas are branded and hence last long too. Here are the brands you and happily pick over the weekend:
Global Desi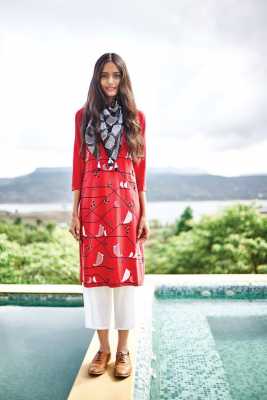 Inspired by Indian culture this fashion brand is famous for its youthful vibe. The kurtis have a western appeal making girls love them. It's quirky prints, great colours make them a must buy. They are available on all e-retailers and in stores too.
Aurelia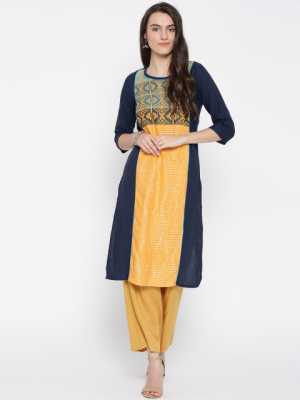 Aurelia offers contemporary and heritage prints for modern Indian women and a great pick for those who love trendy ethnic wear. The bright colors and unique prints make them a must buy. Also the material is super comfy and usually unblended with synthetics.  PS they are always on great sale online and great to buy.
Biba
Biba offers fashionable ethnic wear at affordable rates. They offer an amazing mix of kurtas, dupattas, and salwar-kameez. The Punjabi word Biba means a young and pretty girl and they have a great variety to make you that 'pretty girl'.The brand also offers some great ethnic options for small girls too.
Sabhyata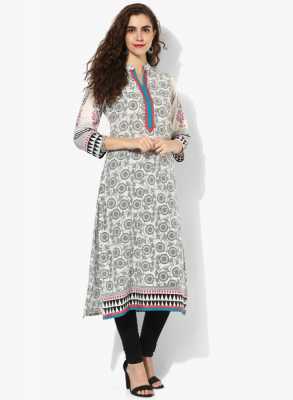 Sabhyata has outlets across India. It was one of my favourite brands in college for their short cotton kurtis. In terms of style, Sabhyata has some adorable collections there price range is moderate and the best part is that they have pure cotton wear making it perfect for our weather.
Melange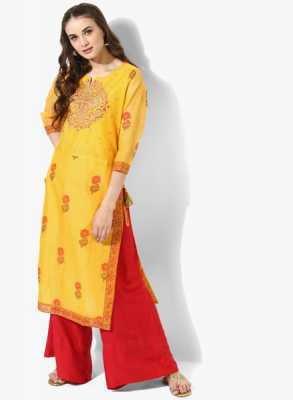 This Indian wear brand from Lifestyle is a for the new age woman and you can find great varieties. The brand is known for its vibrant prints and alluring colors.
Libas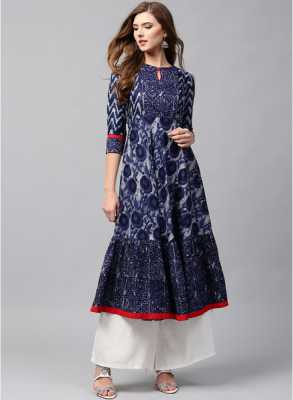 Libas has great material with super ethnic prints making them one of the best budget brands across. I prefer picking them online as they have a great discount. Libas also has a great party line with rich fabrics like chanderi silk, chiffon, cotton silk, crepe, jute silk.
Anouk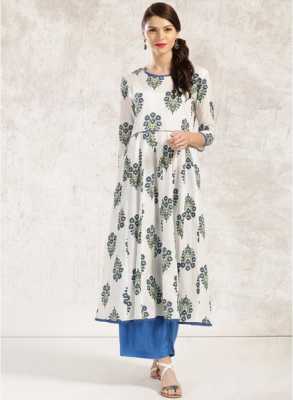 This Young, contemporary Indian ethnic brand is available on Myntra and is reasonable and trendy at the same time. From Mickey Mouse prints to cute birds, this brand is truly young at heart. The brand gives you the fabric of cotton, acrylic, viscose and the patterns found here are dyed, printed, woven and yoke design. It specializes in casual Kurtis and starts with a price of Rs. 250 with being available online on Flip Kart, Myntra and Jabong.
W for Women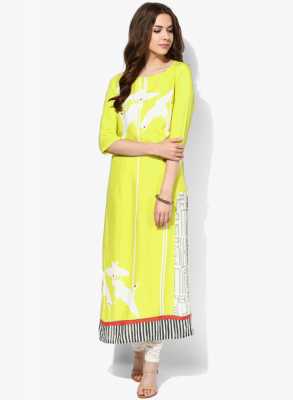 'W' for Women is a brand that would let you flaunt femininity. Probably one of the most popular brands available. However, of late the kurtas are a bit synthetic for my taste.
Which are your favorite brands?
Image Credits- Jabong