Here is how you can style a basic sweater in 5 different ways
Winter is here and we all are looking for outfit inspirations this season.  The layers of sweaters, jackets, and cardigans make a simple outfit stand out but we all love the basic solid sweater that we keep repeating all season. A basic sweater can be worn all winter season and looks good with almost everything you pair it with.
While basic sweaters can help you create the perfect simple outfit, there always a way to give it an edgy look.
Here are 5 ways in which you can style the most basic sweater in your wardrobe and look stylish and chic for any kind of outing.
Metallic skirt and sneakers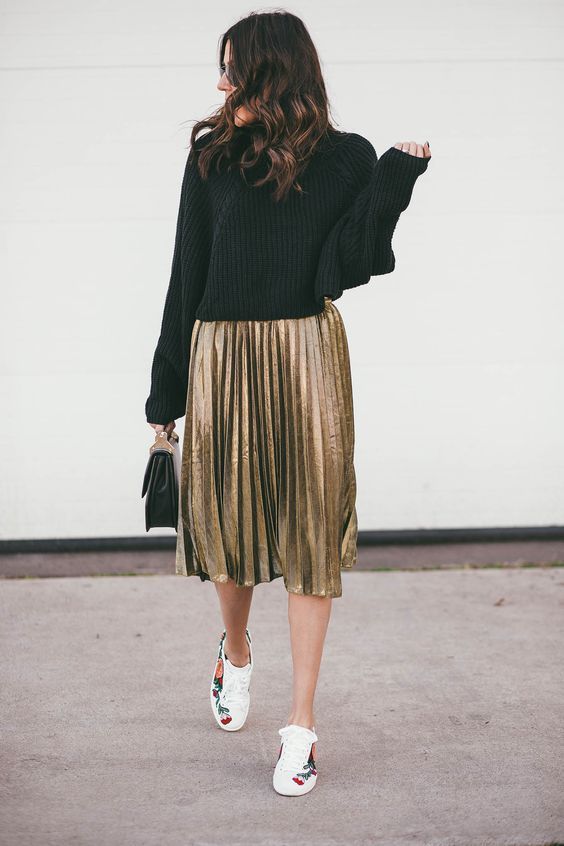 A solid sweater with a metallic skirt, paired with sneakers is the perfect casual outfit for this winter. This outfit is not only comfortable but suits almost every body type.  Pair up the outfit with white sneakers and there you have a stylish yet simple outfit for your day out.
Pencil skirt and stilettos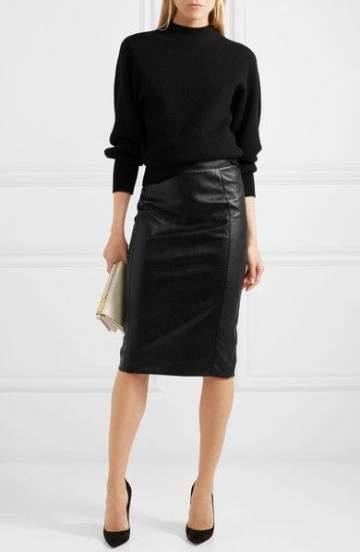 Workwear can tricky to pick as you may not want to look too casual but still want to stay warm under your fuzzy sweater.  Wear your solid sweater with a pencil skirt and add stilettos for a formal look.  You can also accessorize the outfit with a simple watch.
Mom jeans and waist belt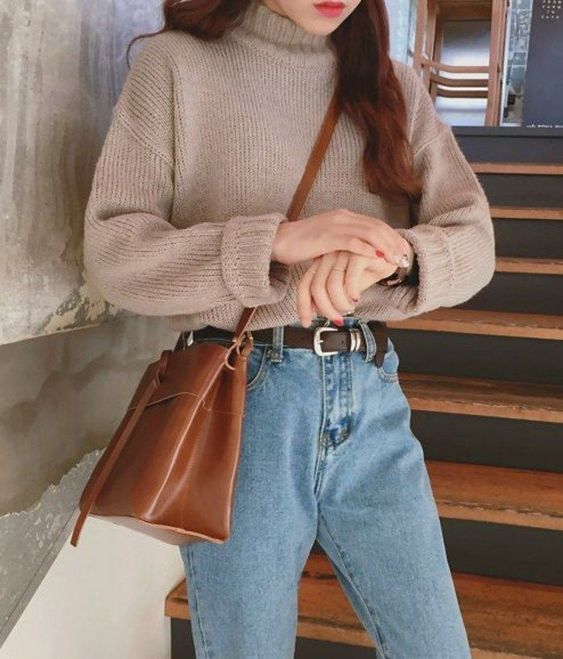 Mom jeans are the most comfortable piece of garment and let your skin breathe by not clinging too much. When paired up with a basic sweater, it looks great and this look can be pulled off on almost any occasion. Accessorize with a belt to make a style statement.
Check shirt and a sweater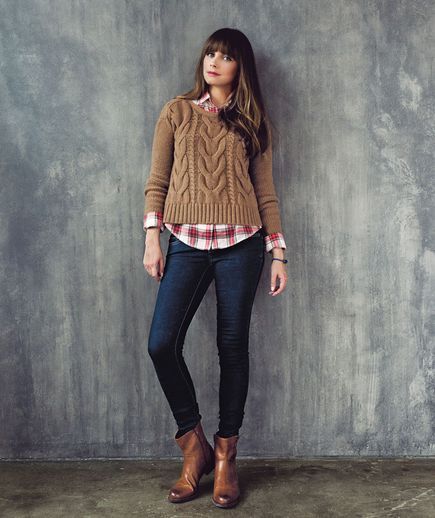 A check shirt worn under a sweater is a classic. It looks good with every bottom, whether it is a pair of denim jeans, black leggings or a skirt. You can add a variety of check shirts to your wardrobe and it will go well with every solid sweater.
Denim jeans and long boots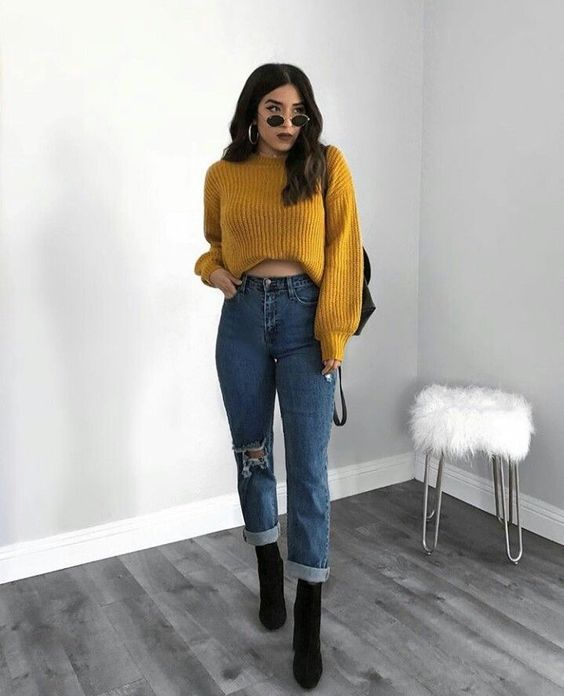 If you are someone who enjoys wearing denim jeans and keep switching uppers then this way of styling will quickly become your favorite. Tuck your sweater in the jeans for a neat look and pair it up with contrasting boots.
Here are some ways in which you can wear your favorite sweaters. You can also add neon jackets and coats on top of your sweaters.