In India the significance of saree is timeless. Every woman wearing a saree has a different charm and elegance. It can be formal, sexy, traditional according to the occasion but wearing it only in one style makes it too boring and also the saree loses its charm. So drape your saree in different alternate styles to add more variety in your fashion statement. Here are some styles for draping a saree and giving it a new look
Nivi 
Also known as ulta pallu saree as it is draped in a way that pallu goes back and pleats come in front. It is the easiest style of draping saree and can be done within few minutes.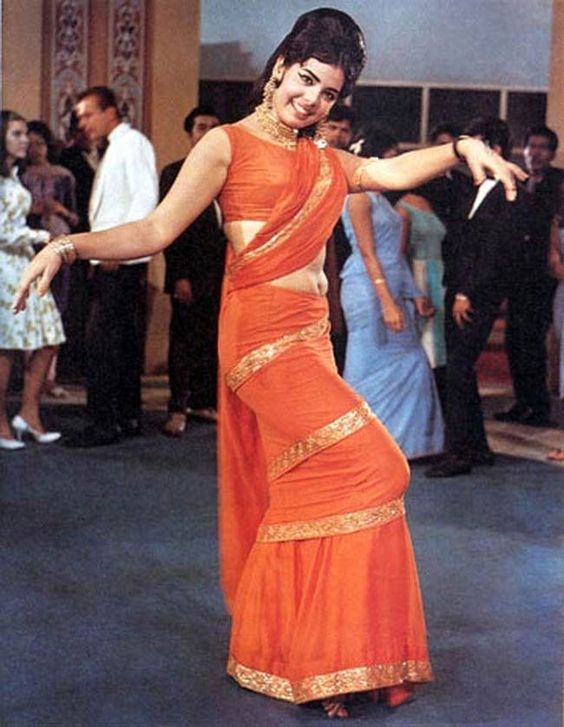 Mumtaz style 
Popularized by the yesteryear Bollywood diva , Mumtaz, this style of saree draping involves draping the saree tightly around your lower body several times to give it a narrow look that accentuates your figure.
With Dhoti style
If you are a fashion lover then, you must go for this style as it is very trendy and comfortable to wear. It looks very stylish and great with blazers and jackets. If you have plain sarees with beautiful borders then drape it in dhoti style to highlights the main elements of the saree perfectly.
Butterfly style 
This style is most commonly used by bollywood celebrities. The top part of the pallu is pleated into a thin column and the lower part of the pallu is created in a butterfly shape. Usually materials, like chiffon, net are worn with a heavy embellished blouse in this manner.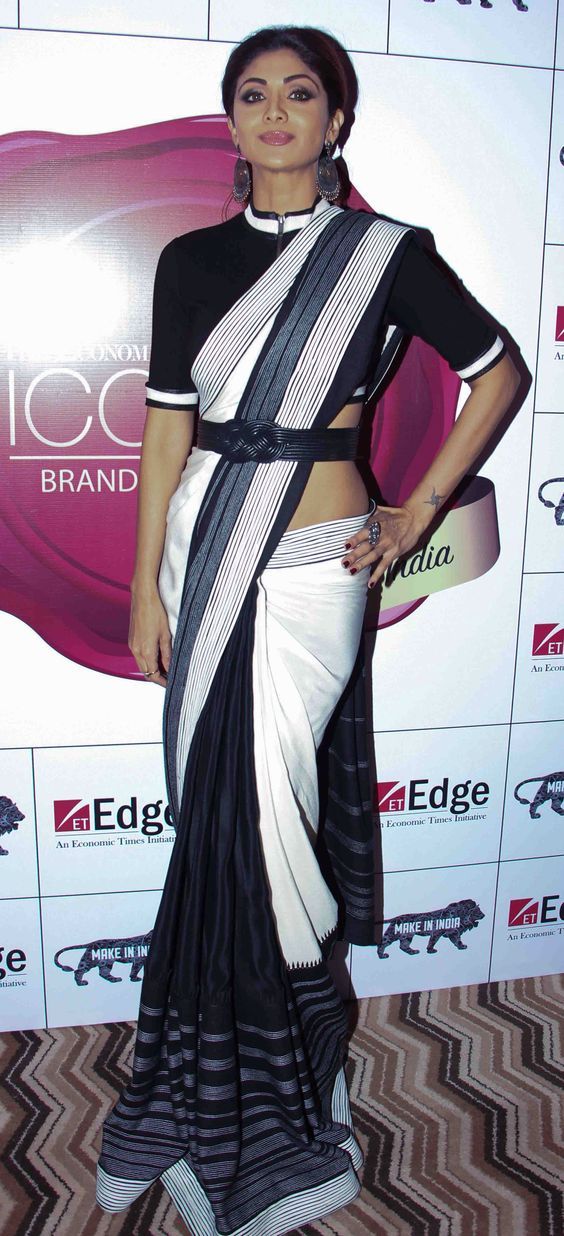 Belt 
If you want to give a modern look to your saree then you can go for this style. All you need is a stylish belt to cinch your waist.
With Pants 
This style looks great at formal parties as it gives a fusion look . In this style the length of the saree is shorter than the regular saree length, so that the pant is visible.
Scarf/Neck wrap style
This style is best for parties and weddings during winters.Instead of draping the pallu the regular way, try draping it like different scarves.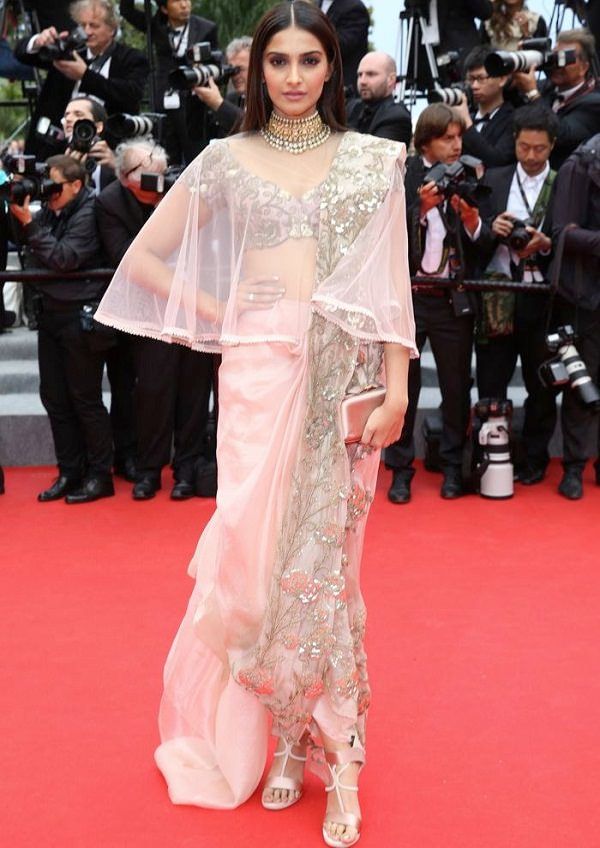 Capes
Capes are a rage these days so add them to your saree and give your traditional saree an instant modern twist.