Ways to style high waist jeans:
Thank god, low waist jeans were just a phase and now we are back to high waist ones. These jeans come in various shapes, sizes, and variants.  High rise jeans emphasize your waist, make your legs look longer, and serve major booty. It's the damn denim experience. But sometimes, you might find it difficult to decide what to pair with your jeans. If you are confused about how to style them, here are the types of tops that you can pair with high waist jeans.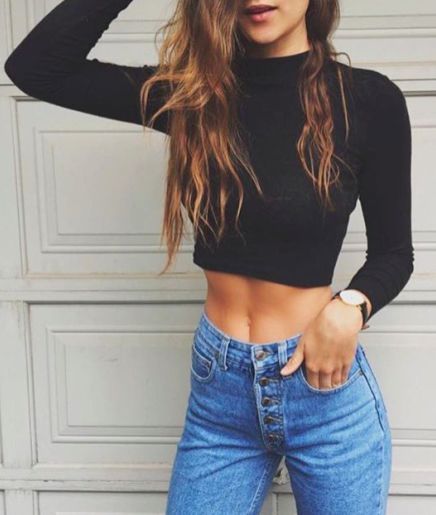 The main thing to show off is the high, slim waistline of the jeans, so a cropped top fits the best. High waisted jeans are the perfect fashion match for a crop top. This is because it enhances the curves and reveals just a little inch of the skin making it work for all figures.  You can dress up in this outfit for a date and complete the look with statement earrings and heels.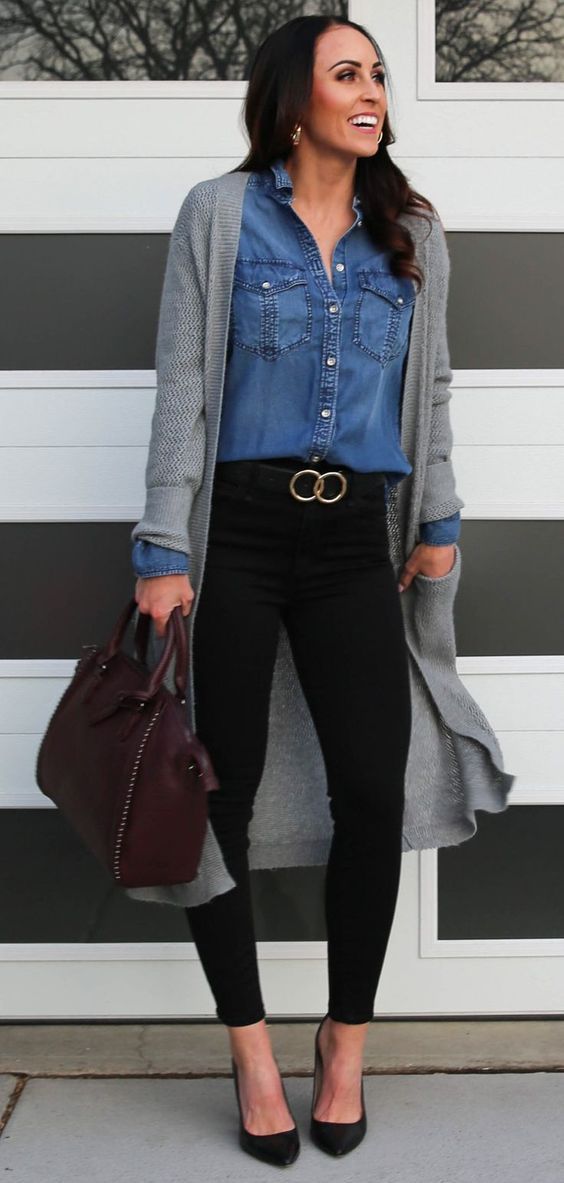 To get a stylish double denim look, wear fitted high waist jeans with a buttoned denim shirt. Roll up the sleeves and a comfy and stylish outfit is ready.
Regular T-shirt

View this post on Instagram
Just wear jeans with a regular fit T-shirt. You can go for a round or V-neck T-shirts.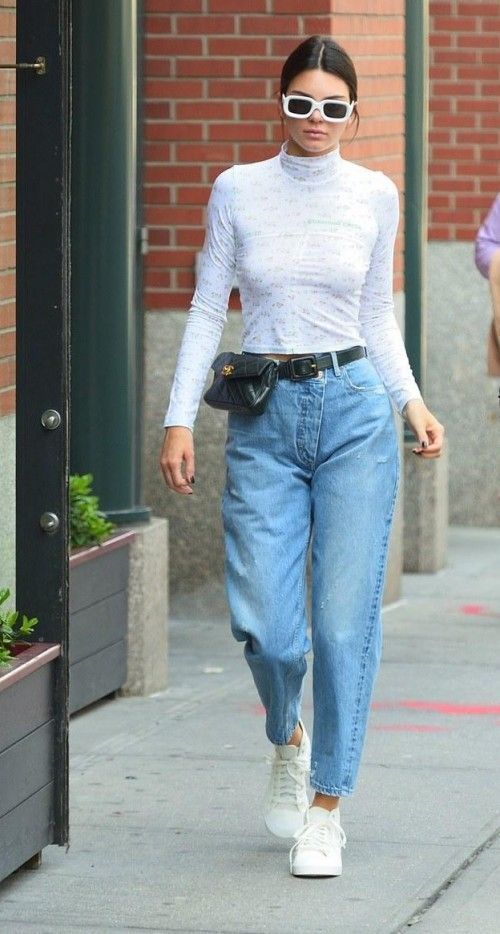 Turtleneck tucked into a high-waisted skinny jeans looks damn on point. Make this look sexy by pairing it with heels.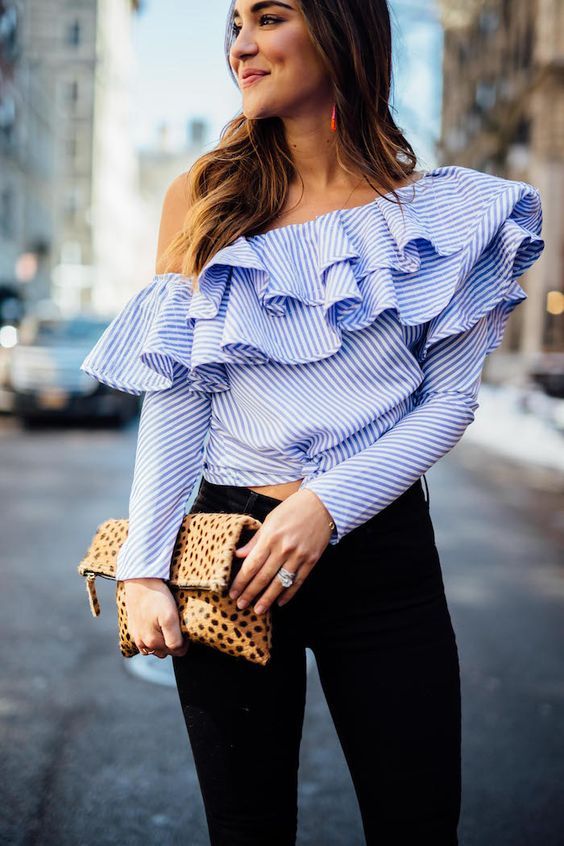 Not in a mood to wear a dress at a party?  Go for a ruffle top with your skinny high waist jeans, it will give you an instant party look.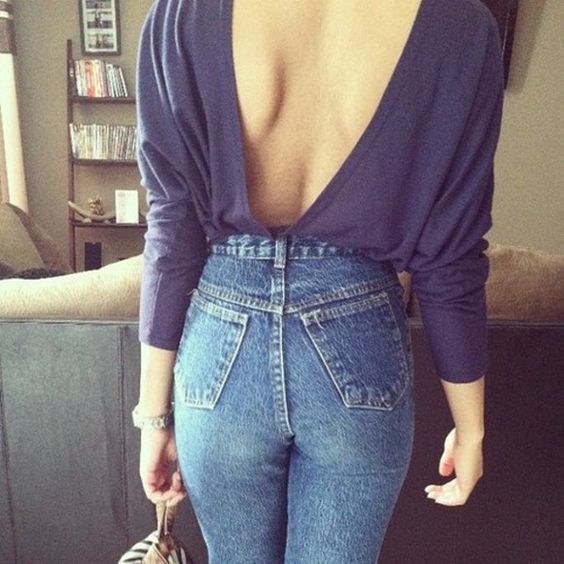 Backless tops look hot with high waist jeans. The reason might be that those jeans lift your booty more than your regular jeans do, thus amping up the overall outfit.
Put on your jeans, wear a bralette, cover it up with your plaid shirt and do not forget to put your shoes on. This is a stylish yet comfy outfit idea.
Deep necked bold colored tank tops are the best choices for high waisted jeans. You can tuck them in or layer it with something if you feel like.