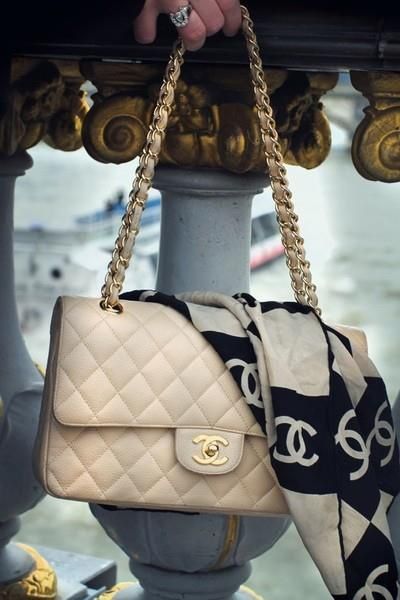 We all love a personal touch on our belongings. Bags for some reason are usually left as is. How about adding some character to your handbag? Here are a few simple ways to accessorize your bag:
Key chains and fobs: Buy a glitter pretty key chain and you can attach it to the zip or the handle of the handbag. A key chain in glittery stones, neon flashy colours can make a drab bag look wow.
A purse fob is an assortment of cute key chain items. It can add drama and prettify any bag. You can also combine two or three different key chains together and make your own handbag fob.
Jewellery: Have those earrings you don't like much gifted by your office buddy? Use them as a broach or your purse! Use old earrings by attaching a safety pin with superglue. If you don't want  to pin anything on your bag's fabric tie a string of beads or pearls on one handle.
Get crafty: Take an old bag and add some accents like big stones buttons etc with some superglue to accessorize your bag. Glue some studs, brooches, or beads in a pattern to give your purse a new lease of live. Do not this for new purses.
Ribbons and scarves: A ribbon or scarf adds a chic vibe to the bag. A scarf is the easiest ways to accessorize a bag. You don't have to buy scarves especially for your bag. You can tear and use an old duppata. Tie it on to one or both of the handles.