Get more out of your Friday by enjoying 'me' time
At last! That is the first thing most people think when they hit office on Friday, considering you have the weekend off. As much as everyone of us likes to work, the thought of chilling post office hours is obvious. We all have plans from dinner to dancing, we all have scenes to make Friday nights awesome. But sometimes before those nights, we need a little perk me up to carry on through the last working day of the week.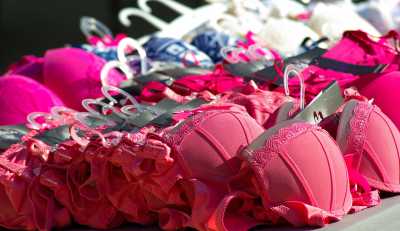 Here are 5 ways to amp up your energy levels:
Wear sexy lingerie
Lingerie and the sexy one at that can make you feel more confident and happy. We all love our lacy numbers at thongs. So pick out that push up bra and push your confidence to make your Friday happier.
Online shop
Shopping is fun but online browsing from your desk during work hour is mandatory! Many websites have amazing discounts on Fridays. So push your work around a bit and get yourself those clothes you want.
Send dirty texts
Have a beau and like to heat up things at work for him? Start sexting him for a spicy start to your Friday evening. Keep them simple and make sure he is busy at work when you start sending them. Get some inspiration by reading our article here.
Buy a book
Book lover? Then pick one book from a different genre and read it over the weekend.  Books are enchanting lands which often require no company and make the weekend a lot more fun. We are reading A Girl's bestfriend by Lindsey Kelk for this weekend.
Hit the gym
Love working out? Well hit the gym for an extra 10 minutes before you start your party or dinner scenes. Those extra 10 minutes shall not only pump you with adrenaline but also give you a deeper sleep.
Any other ways you make your Friday's awesome? Tell us in the comments below.