List of eco-friendly rakhis to make Raksha Bandhan special:
Raksha Bandhan is just around the corner and it is the time of the year when thousands of sisters wander in markets to select a different rakhi for their brother. Some prefer simple and small rakhis, while some like to keep it grand. For the world, Rakhi might be just a thread but in India, it is an emotion. Brothers often feel sad while discarding the rakhis. And some brothers do not remove them until the threads tear off completely. These rakhis are made of plastic and are harmful. So there are some eco-friendly rakhis also available in the market. A few environment-conscious people of India have started making Rakhis that not only protect nature but can also be planted:
These rakhis are handmade and handpainted. They are designed by seed paper India and the kit comes with plantable seed, coco peat/organizer fertilizer, and coco pot planter. The kit is also made from recycled paper and can germinate in 4-6 weeks. Last year this company sold over 8,000 rakhis to domestic and international customers.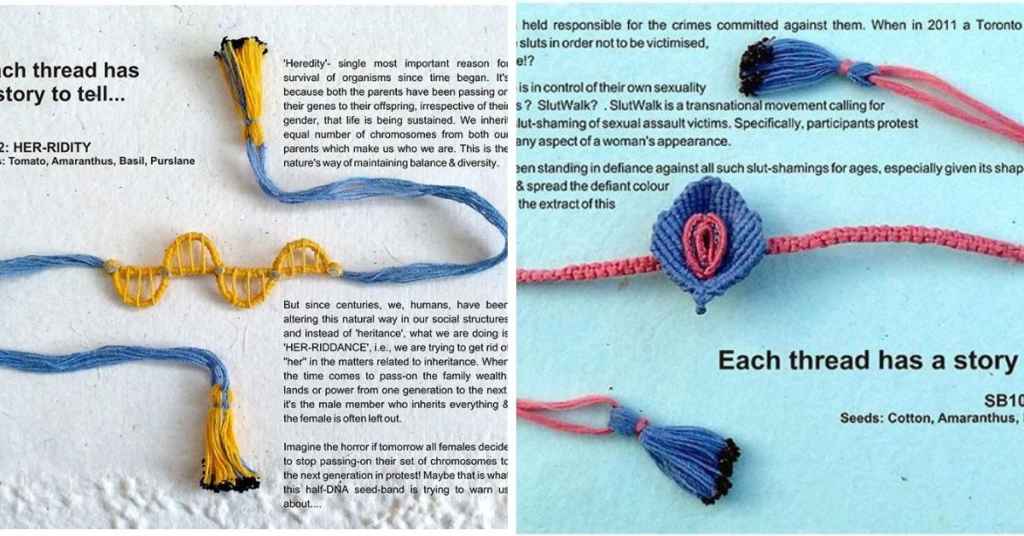 Every seed rakhi is made from indigenous cotton and they are naturally dyed and then converted into handcrafted bands embedded with organic seeds. Even the wrapper is plantable. You can order them from pureecoindia.com
The clay rakhis are made by Abhika Creations and they contain special seeds of Vince Rosea. They come in a biodegradable pot and a packet of soil.
Another plantable rakhi

View this post on Instagram
BySimta offers rakhis with cabbage seeds and roli and rice for tilak. Going back to roots in this time is an innovative idea.
Gender-neutral rakhi

View this post on Instagram
The brand Ba No Batwo earlier challenged the traditional way of rakhi by making plantable rakhis and now they have gone one step forward. The founder has designed gender-neutral plantable rakhis that all genders can buy. So yes now brothers can also tie rakhis to their sister because after all sisters are their strength.