Best choker styles in trend this season:
Unquestionably heavy rani haars, pendant sets, satlada, collar necklaces, etc always look beautiful on a bride, but why to always go with the common ones?
A wedding is a dream of almost every girl and on such a big day you must choose something unique and different. Currently, choker sets are doing the rounds all over the social media and it is perfect for brides to wear. However, even in this type of neckpiece, you must know which one to go for. From gorgeous shining pearls, kundan, meenakari and polkis to multi-color gemstones here we have collected the pictures of best choker styles you can count on this season:
1- Short edgy chokers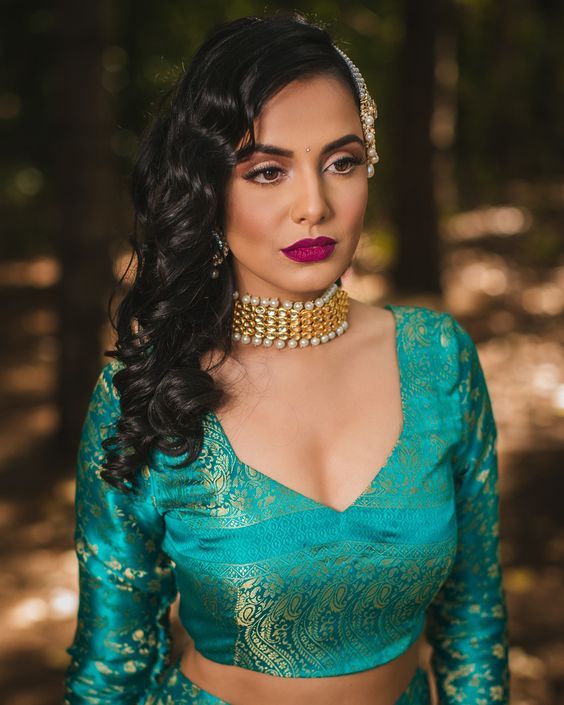 These types of chokers go well with both western and Indian outfits. They look very classy and sit at your neck highlighting the beautiful stone settings on it.
2- Full Jadau Choker sets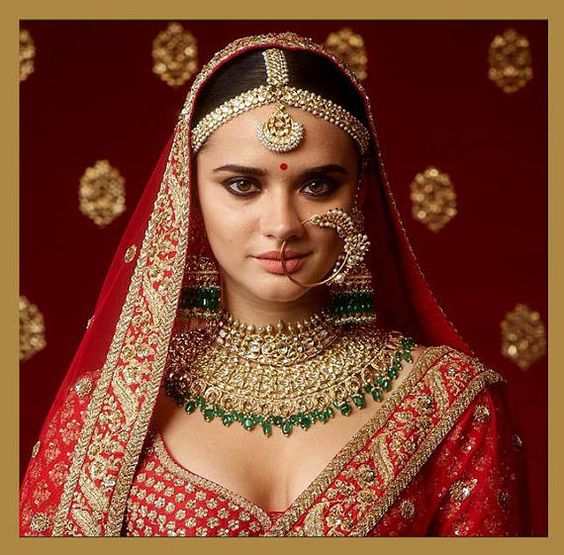 All the girls who want to get a royal princess look should go for this choker as they are heavy and full of intricate rubies or emeralds. They surely add oomph to your complete attire.
3- Temple jewelry choker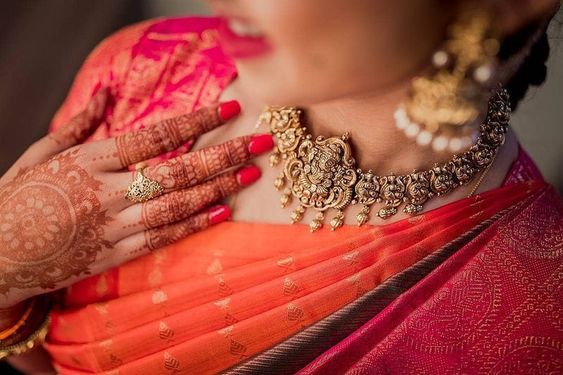 To acquire a traditional look in your bridal wear go for these antique temple chokers. These kinds of neckpieces are mainly worn to adorn the idols of Gods and Goddesses.
4- Navratan Choker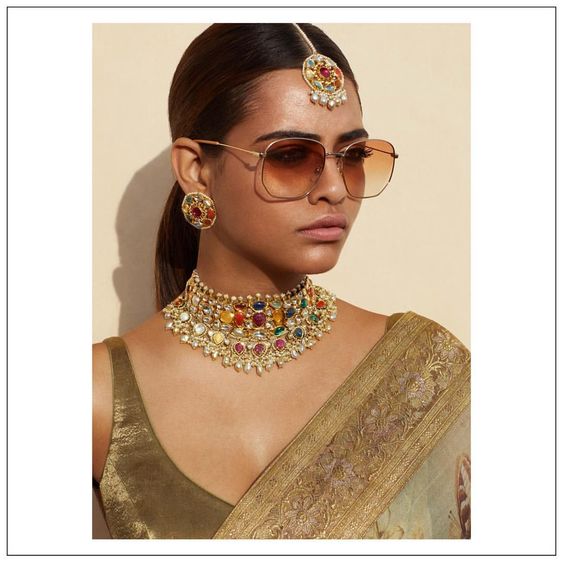 Navratan chokers are best to embrace light color attires because these neckpieces come in multi-color gemstones. You can also customize them according to your choice and look dazzling on your main day.
5- Aadh Choker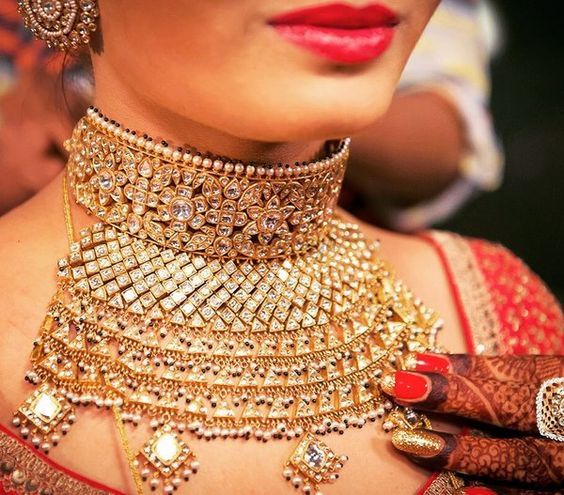 They look best with square shape blouses because it covers the entire neckline. Aadh chokes are embedded with Meenakari work and end with strings of triangles.