Baby shower is a western concept but it is slowly gaining popularity in India too as godh bharai is not celebrated in all families so people have started celebrating a baby shower to celebrate the upcoming arrival of a baby. So for all those who are planning for a baby shower bash for their sister, wife or friend, here are few tips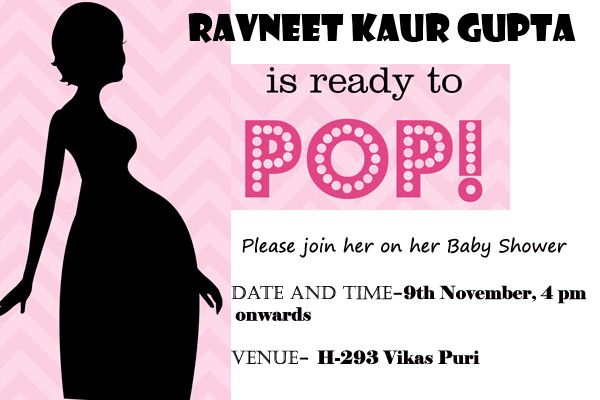 Invites: Design a beautiful invite mentioning about the date, timings, theme (if any like western, retro etc) and venue of the bash. If you are not good at designing then choose one from the ones available online. Just email , whatsapp or message the invite to all your near and dear ones. If you are planning on a big one send a printed invite with cupcakes and macaroons to your loved ones.
Decoration: Decoration is an important part of a baby shower bash. Now there are lot of party shops from where you can get some theme based decoration items like balloons, banners, tags, stickers and much more. They are few online stores too which offer free home delivery so you can even order from there.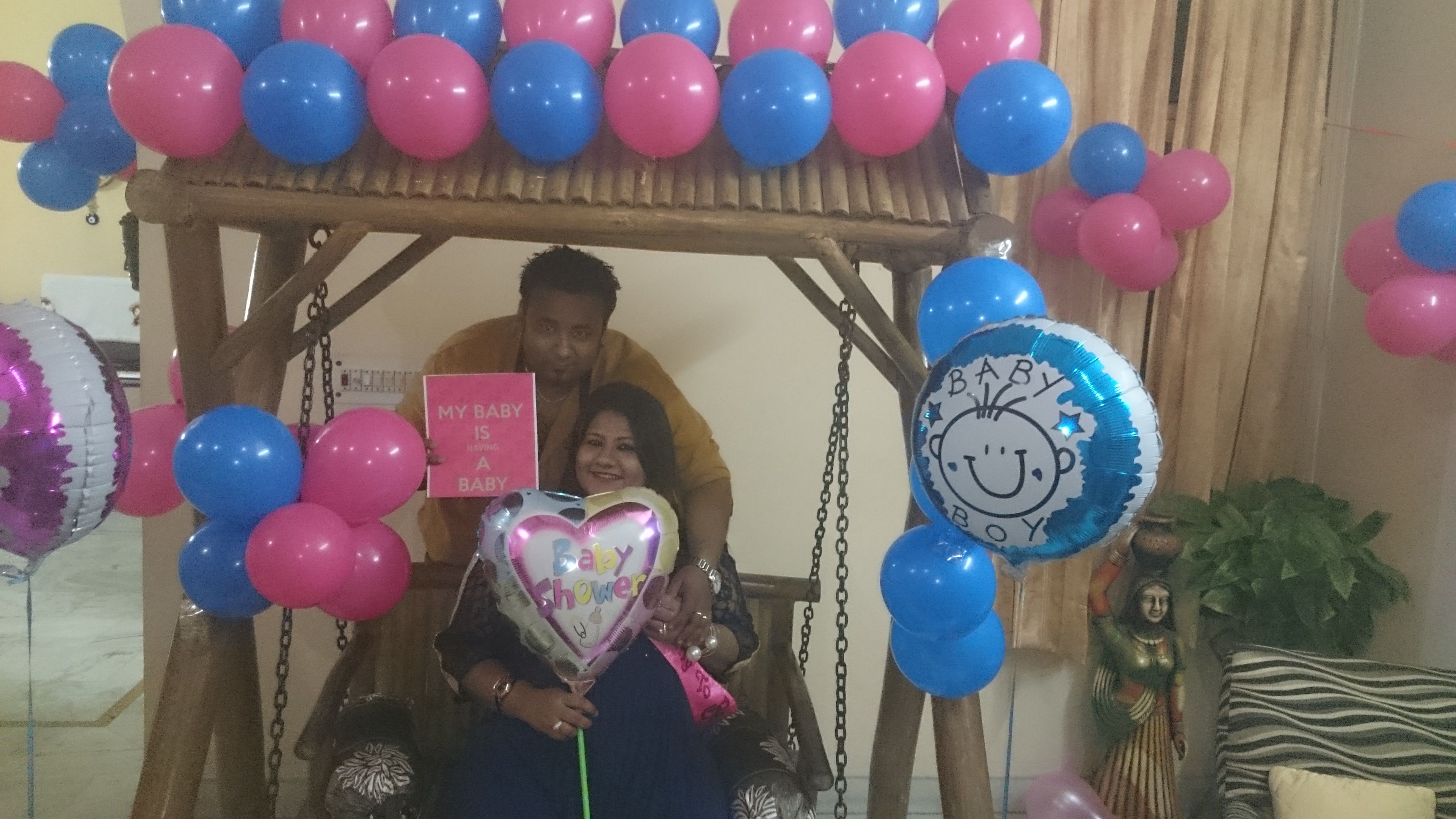 Dress: Pick up a nice dress for yourself as you would be the center of attraction. Western or Indian is your call but make sure that you are comfortable in the dress . Don't forget to wear a 'mom-to-be-sash' which you can pick online, store or can even make it yourself.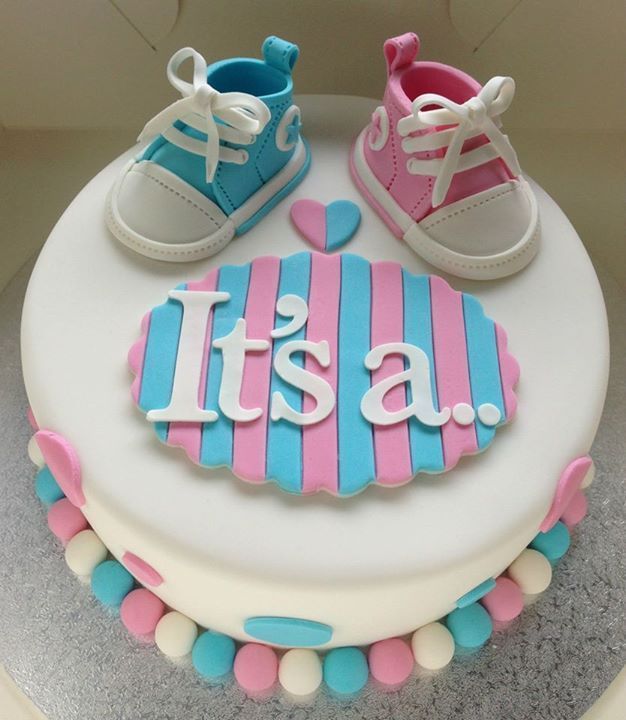 Menu: Depending on the timings of the bash select the food items. Try to keep it simple yet exotic and avoid messy Indian main course dishes. You can go for pizza, pasta, mini burgers, hummus with pita, noodles, salads , nachos with dips, pao bhaji , sandwiches etc.
Cutlery: Now a days baby shower special paper plates, glasses and napkins are available so you can pick them to add a fun element and to avoid cutlery mess in the kitchen.
Games: Entertainment plays a vital role in any party so to make your bash a hit , arrange some baby shower special games . You can think of your own or copy some ideas from internet. Printable games are also easily available on internet so just get the printouts. You can even find some at the party stores. Carefully choose the games as they are meant for entertainment and not hurting emotions of your guests.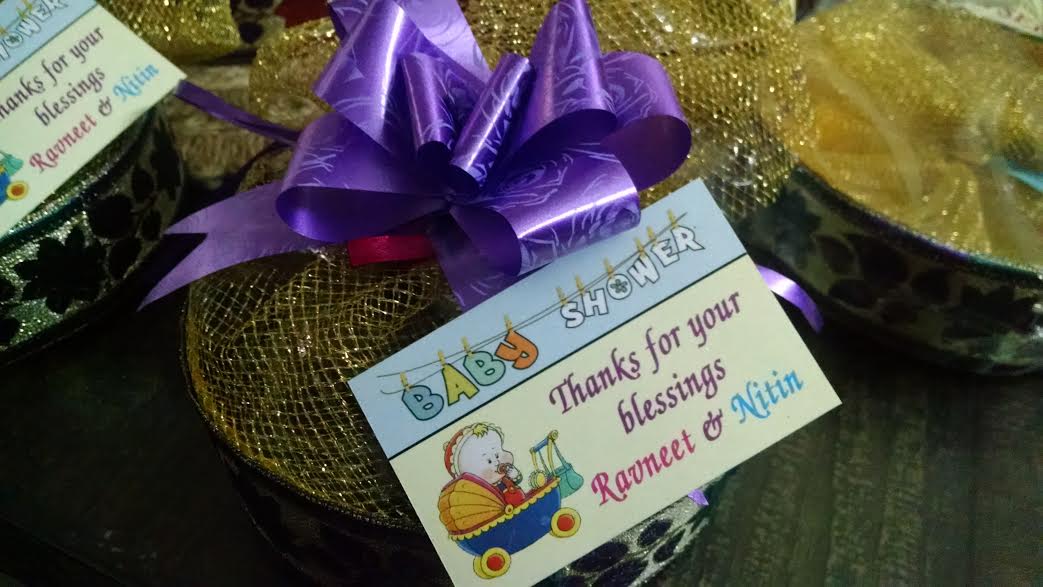 Return gifts: Return gifts are not mandatory but mostly people give it as a memory. Depending on your budget and choice you can pick a return gift- cookies, chocolates, candles, photoframes , brownies etc are few good options.
Leave a message: Ask your guests to leave a message for the mum-to-be and the baby. You can get a diary, different baby related things like bottle , nipple etc cut outs or even diapers for messages.
The above are few tips but you can always add your own ideas and creativity to make it more entertaining and memorable.